Let me share with you a few ideas for successful promotions that will help your clients find the perfect gift.
Before you start creating your promotions, I invite you to answer these three questions. They will help you choose the products and services that you, personally, feel the most passionate about. Authenticity is the key!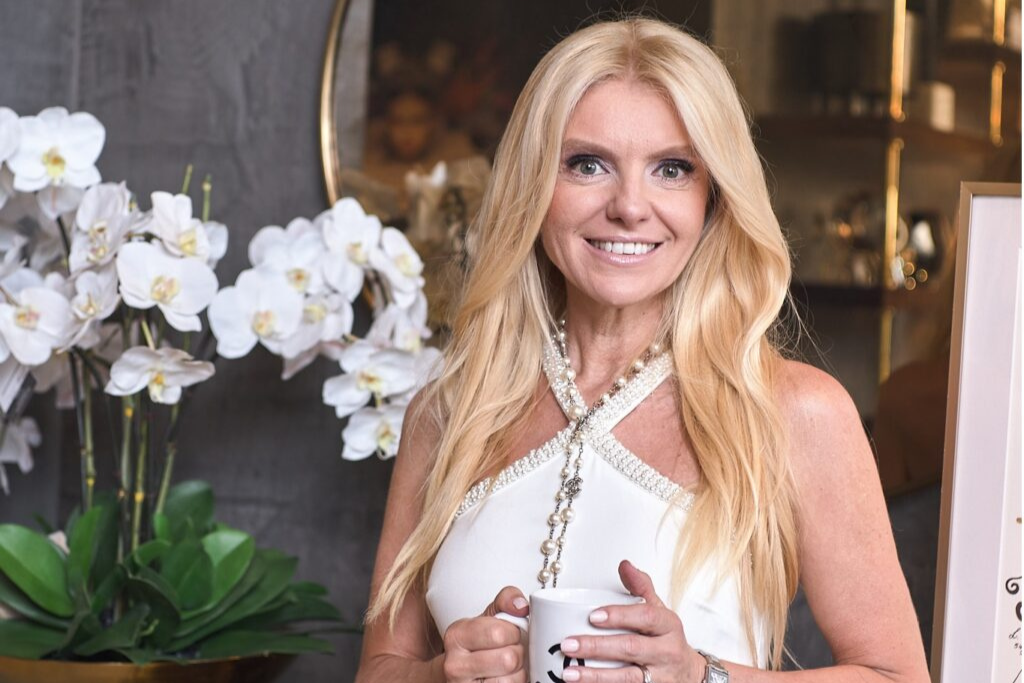 1. What service or product of yours do you PERSONALLY LOVE the most?
When you promote the products/services that you love, your marketing message is authentic and powerful.
2. Why would you PERSONALLY CHOOSE these items as gifts?
I'm a big believer in "walking your talk." When you speak from your heart your clients feel your energy. Authentic marketing is here to stay, and I invite you to embrace it.
3. What results, solutions or benefits do your products or services provide that you REALLY LIKE?
The actual sale becomes easier when you love what you sell.
Remember, that special occasion days are not only a great day to show the important person in your life that you love her but it is also a perfect occasion to practice self-love. When you give someone the gift that you truly love, it feels great! Everything else becomes the icing on the cake.
5 STEPS TO DESIGN SUCCESSFUL PROMOTIONS
I recently saw a Saks Gift Guide that I really liked. It included gifts which will surely fit everyone.
You can start your Promotions with:
STEP #1. YOUR ONE PAGE GIFT GUIDE
Did you notice how Saks combines different types of products and price points? You can do the same! Feature more exclusive and expensive items together with more affordable options to reach clients with different budgets.
For example: If you are a spa owner, feature a VIP Facial or Aromatherapy Massage as your high ticket service and combine it with a few lower-priced gift ideas like:
Face cream for your husband under $50
A cleanser for $40 and less
A scented candle for $30
Relaxation music CD for $15
Lavender essential oil for $20
A Useful Tip: For creating your guide, I recommend using Canva, simple design software that provides a variety of samples of different cards and fliers and beautiful high-quality stock photos if you don't have your own.
Promote your GIFT GUIDE in your daily social media posts, send it via email, or even mail a hard copy to your clients.
STEP #2. A SALE IN A FLASH!
These types of sales are popular and typically last 1-2 days.
Make your promotion exclusive and build anticipation with sale previews, behind the scenes, and a sneak peek.
Send an email to your VIP client list about the FLASH SALE… before you announce it to social media followers and the rest of the world.
You can invite your VIP clients for a private shopping experience (both online and off-line) a few days in advance. This will allow them to select the sale items before the big sale day.
A Useful Tip: Limited time offers will help you create a sense of urgency. You might want to add: 2 DAY SALE ONLY, ends at midnight.
STEP #3. 5 DAYS OF GIFT IDEAS
Think about a sequence of products that builds excitement and can be used together. Start with a partridge in a pear tree.
You can create excitement and engagement with your audience using daily posts and a few emails featuring different products and/or services EVERY DAY FOR SEVERAL DAYS. Share creative ideas on how the products can be used and provide expert tips.
For Example: If you are an owner of interior design furniture and accessories, you can feature a console (high ticket), and over the next few days, give examples of creative and beautiful ideas of how to decorate it with lower investment pieces. This way, you can feature lamps, books, crystals, candles, vases, and trays to show new design trends.
A Useful Tip: Offer beautiful and complimentary gift wrapping in your store and delivery.
STEP #4. GIFT CARD WITH A TWIST
You can combine this promotion with YOUR GIFT GUIDE and 5 DAYS IDEAS for maximum results.
The key to creating your promotions is to show your clients that you are creative and have new and fresh ideas to share with them. You also show that your brand is unique and focused on your clients' needs.
A Useful Tip: Use discount codes and reward points. This promotion is great as one of your client appreciation campaigns.
STEP #5. OFFER AN EXPERIENCE – A CONSULTATION WITH AN EXPERT
Over the past decade, research has shown that experiences bring people more happiness than do possessions. Experiential gifts create anticipation and excitement that go way beyond the moment of receiving the gift.
A delicious meal at a restaurant, a consultation with a talented stylist, a life coach, or an interior design session are all unique gift offerings and a great way for potential customers to experience your services.
Nothing shows your expertise and builds trust and connection better than meeting with a new client in person or via zoom. You will have a unique opportunity to gain a long-term client.
TWO THINGS TO KEEP IN MIND.
CREATE YOUR PROMOTION CALENDAR.
Having a calendar will help you and your team keep track of how long your promotions run (when does your promotion start and when it will end), when you send emails to your list, when you schedule your social media posts.
A Useful Tip: If you work with a team or an assistant, use a FREE Google or Apple calendar that you can all share or go "low-tech" and use a large paper calendar that you can see on your desk or a wall.
OPTIMIZE ALL YOUR CHANNELS
Remember, consistency is key when approaching your promotion.
Think about using all your marketing tools: content creation, articles, blog posts, social media posts, private messages, and stories to support your promotions.
All your marketing messages should be featuring your promotional services and/or products. Be sure to create branded hashtags.
A Useful Tip: To make your social media marketing promotion easy to manage all in one place, use tools like Hootsuite or Buffer.
In summary, the three keys to A Successful Campaign are:
KISS (Keep It Simple Sister)
Be creative and make it FUN!
IF YOU NEED PERSONALIZED SUPPORT TO BUILD A SUCCESSFUL & PROFITABLE BUSINESS visit THE LDV ELITE BUSINESS MASTERY and book your FREE STRATEGY SESSION.
Most of my clients are having the best years in their business and lives, many of them doubled their business, opened their stores, bought dream homes.
I know what is possible for them is possible for you too!
BUT YOU HAVE TO GIVE YOURSELF PERMISSION!!! YOU HAVE TO CLAIM IT!!!
Let's talk and create a clear plan to help you build a profitable brand using world-class business strategies and in true alignment with your passion and purpose.
You deserve it!
Sending you lots of LOVE,
ABOUT THE AUTHOR
RENIA M. ORR IS AN INTERNATIONAL BUSINESS STRATEGIST, SUCCESS COACH, SPEAKER, AND THE FOUNDER OF LDV ELITE.
SHE IS A SPEAKER FOR FORTUNE 500 COMPANIES, APPEARS ON NBC TV AND OTHER TELEVISION PROGRAMMING, AND IS AN ACCOMPLISHED AUTHOR.