LDV ELITE BUSINESS MASTERY
BUSINESS SUCCESS COACHING PROGRAM DESIGNED TO HELP YOU:
ESTABLISH A HIGH-IMPACT STRATEGIC PLAN 
ACCELERATE YOUR REVENUE AND CASH FLOWS
INCREASE SALES AND STEP UP YOUR MARKETING
BUILD A POWERFUL BRAND
CREATE SYSTEMS TO PRODUCE CONSISTENT RESULTS
DEVELOP A HIGH-PERFORMING TEAM
You are smart, talented, great at what you do; in fact, your work is your calling. You know that you have so much more potential than you are currently achieving and it feels that there is something blocking you from your big success… but you don't know what it is.
You work hard and you know your work makes a difference in people's lives; but, you are frustrated that the financial results are not reflecting the amount of energy and passion you dedicate to your business. Sometimes you feel resentful because you keep undercharging for your services, working with less than ideal clients, and giving your talent and your time away because you need the money.
Even though you want to grow your business you are afraid that you will sacrifice your freedom and have no balance in your life. Sometimes you feel burned out and overwhelmed and question if it all makes sense.
WHAT YOU MIGHT BE STRUGGLING WITH:
WHAT YOU NEED MOST RIGHT NOW:
A PERSONAL NOTE FROM RENIA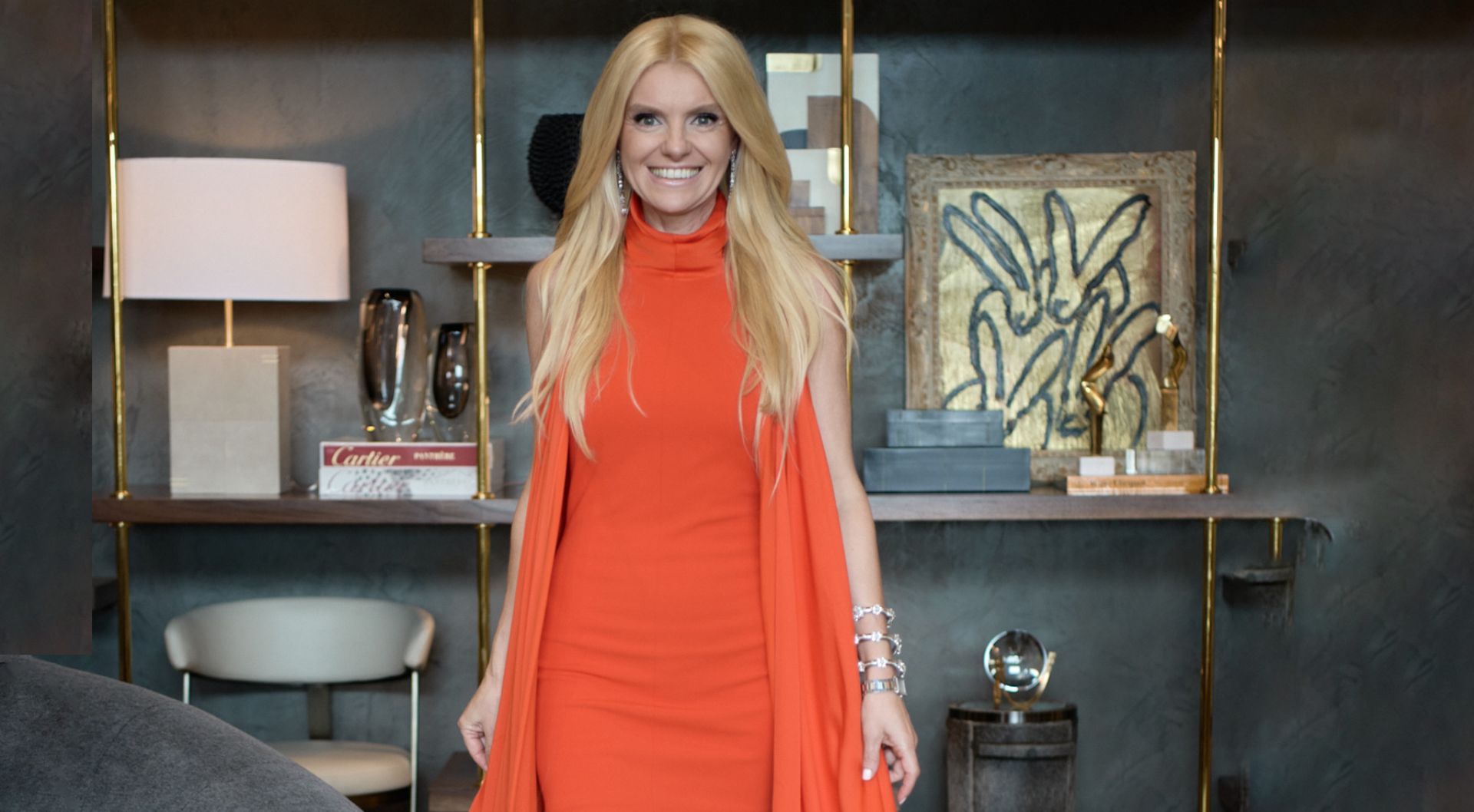 Hello!
I'm Renia M. Orr, an expert in business growth, brand strategy, and women's personal and professional success.
Is it your dream to make more money in your business, live a life of true purpose, and make a big impact on the lives of others? Then, this is your place!
I know how it feels to have that dream…
My life wasn't always the way you see it now. I went from struggling financially and emotionally after moving to the US with my teenage daughter over 19 years ago, leaving behind a difficult marriage, a false sense of financial stability, and my life's work to transforming myself into an owner of an international coaching business, finding and marrying the love of my life, and overcoming many health challenges.
I bring all these experiences together to mentor clients, like you, on how to turn your passion into money making brands, achieve financial freedom, live a life of meaning, and step fully into your power….
LDV ELITE STANDS FOR LA DOLCE VITA, IN ITALIAN, THE SWEET LIFE, AND THIS IS THE ESSENCE OF OUR BRAND.
This is not my job, it's my life's purpose to mentor you on this journey to creating and living your version of La Dolce Vita.
I know that there are opportunities out there that are waiting for you!
I've designed a world-class BUSINESS MASTERY PROGRAM to help you get maximum results in the next 90 days.
My Signature LDV ELITE 12 STEP BUSINESS TRANSFORMATION SYSTEM comes with in-depth training and strategies to help you re-think your business model, re-energize your marketing message, re-vive your connections with your clients, re-launch your products and services, and revitalize your business momentum.
I am looking forward to meeting you and welcoming you to LDV ELITE BUSINESS MASTERY and to sharing with you the tools, expertise, processes and all the love I've put together for you in this program.
Love,
LDV ELITE MENTORSHIP PROGRAMS
LDV ELITE BUSINESS MASTERY OFFERS 2 LEVELS OF SUPPORT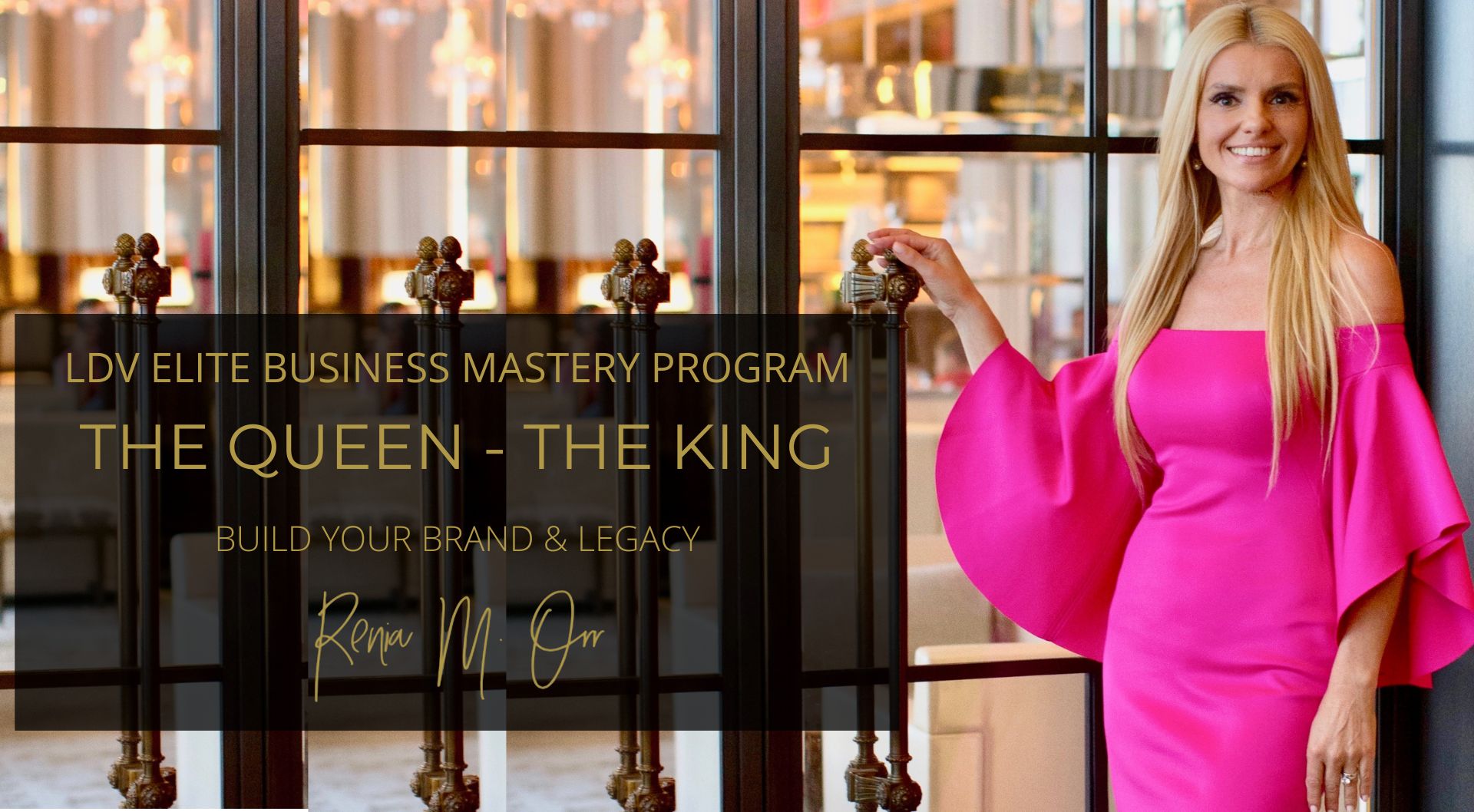 THE QUEEN & THE KING PROGRAM
BUILD YOUR BRAND AND LEGACY
The Queen/King Program is the most exclusive, intimate, high touch service with the most access and support from your coaches. Specifically designed for business owners who are ready to invest in up-leveling their professional and personal brand and positioning themselves as leaders in their industry.
It is created to help you build your legacy, have a big impact in the world. It comes with systems to scale up to bring in substantially more income, and structures to help you enjoy more balance and freedom.
The core elements of this program:
Other exclusive elements of this program: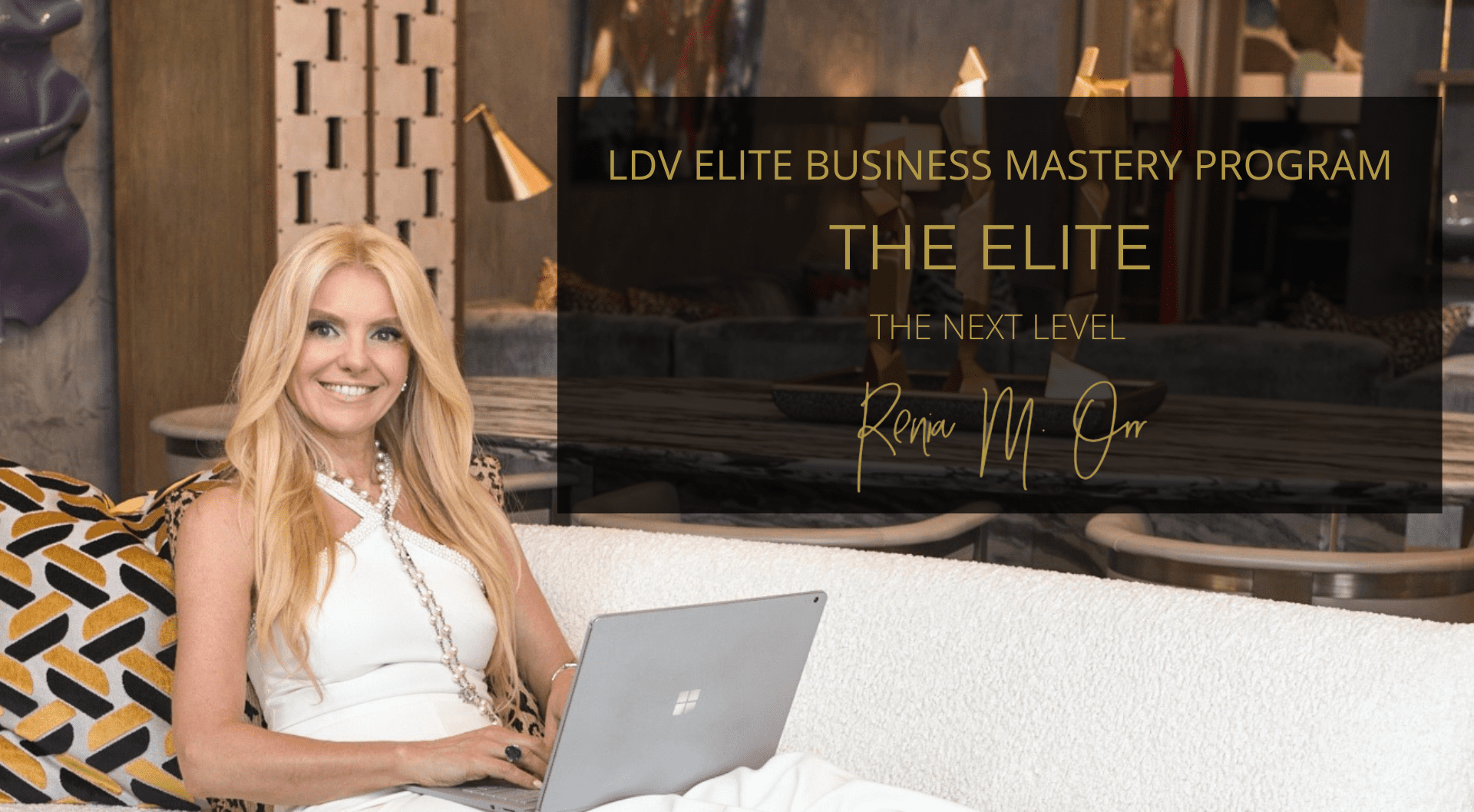 MADE TO MEASURE SOLUTIONS TO GROW
YOUR INCOME & HAVE MORE IMPACT
The main priority is to help you successfully generate more revenue and leads, have a clear action plan, and put systems and structures in place so you get maximum results. 
You will implement new, creative business ideas and personal growth and development strategies and build strong momentum to scale up and enjoy balance in your life.
LDV ELITE'S CUSTOMIZED BUSINESS TRANSFORMATION SYSTEM:

STEP 1. GET CLARITY ON YOUR BUSINESS GOALS AND DESIRES WITH A PERSONALIZED 12-MONTH STRATEGIC PLAN
STEP 2. BUILD PROVEN STRUCTURES AND SYSTEMS TO SUPPORT YOU IN ACHIEVING YOUR DESIRED RESULTS AND RUN YOUR BUSINESS WITH EASE
STEP 3. RE-DESIGN YOUR SIGNATURE OFFERS, PACKAGES, AND SERVICES TO MAKE THEM IRRESISTIBLE AND BEST SUITED FOR YOUR IDEAL CLIENTS
STEP 4. POSITION YOURSELF TO BE A GO-TO EXPERT IN YOUR INDUSTRY TO FULLY SHOWCASE YOUR UNIQUE TALENT AND SKILLS
STEP 5. RE-CRAFT YOUR IDEAL CLIENT PERSONA TO STRATEGICALLY COMMUNICATE THE TRUE VALUE OF YOUR OFFER TO WORK WITH THE CLIENTS YOU LOVE
STEP 6. RE-VISE YOUR BUSINESS MODEL TO ONE THAT IS SCALABLE, PROFITABLE, AND LEVERAGEABLE
STEP 7. LEARN HOW TO EFFORTLESSLY CONDUCT ELEGANT SALES CONVERSATIONS TO START SOLVING YOUR CLIENT'S CHALLENGES WITH YOUR UNIQUE OFFERS
STEP 8. MASTER THE ART OF IMPACTFUL NETWORKING TO REACH LARGER AUDIENCES
STEP 9. DESIGN YOUR BESTSELLING MASTERCLASSES TO SHARE YOUR EXPERTISE AND BECOME A SOUGHT-AFTER SPEAKER
STEP 10. TRANSFORM YOUR OLD BELIEF SYSTEM TO CREATE A NEW EMPOWERED MINDSET AND CHANGE YOUR RELATIONSHIP WITH MONEY, DESERVING, AND RECEIVING
STEP 11. DISCOVER AND EMBRACE YOUR SPIRITUAL SUPERPOWER TO SUPPORT YOU IN ACHIEVING ASTONISHING RESULTS
STEP 12. BUILD AN AUTHENTIC AND POWERFUL BRAND TO ELEVATE YOUR VALUE, IMAGE AND PRESENCE - AVAILABLE EXCLUSIVELY IN THE QUEEN PROGRAM
The content and subjects of the sessions are fully personalized and customized to each client's individual desires and goals. 
FOR THE MAXIMUM LONG-TERM RESULTS LDV ELITE PROGRAMS ARE DESIGNED TO RENEW EVERY 3-MONTHS.
START YOUR LIFE-CHANGING JOURNEY TODAY!

YOU DESERVE IT!

WELCOME TO THE LDV ELITE BUSINESS MASTERY