RENIA M. ORR is an international business coach, brand strategist, and speaker. She is an expert in helping women achieve explosive business growth, build highly profitable brands, and create extraordinary lives. 
Renia was born and educated in Warsaw, Poland, where she received her undergraduate degree in economics, and her MBA in management. She ran a variety of successful businesses from import/export and fashion businesses in Europe to a luxury Spa in the US. 
Because of her own personal journey her life purpose is helping other women build their successful businesses and achieve financial freedom. 
Featured on NBC "Nightly News", the "Ladies' Room" on LTV on Long Island, and in many publications, Renia now lives in Palm Beach, Florida with her husband, Sean, and beautiful Havanese, Dolce. 
Her biggest passions are personal growth and development and global travel.

RENIA'S SIGNATURE TALKS FOR YOUR EVENT
1.  SUCCESSFUL DESIRE SETTING AND MANIFESTATION 
2. MAP OUT YOUR STRATEGY & PLAN FOR THE MOST SUCCESSFUL YEAR IN YOUR BUSINESS! 
3. HOW TO BUILD A LUXURY BRAND AND WORK WITH MORE HIGH END CLIENTS
4. HOW TO RELEASE YOUR LIMITATIONS TO LEAD AND LIVE LIKE A QUEEN
5. HOW TO BUILD YOUR INNER POWER & CONFIDENCE
6. WHAT NEW DIRECTION DO YOU NEED TO TAKE IN YOUR BUSINESS IN THE NEXT 12 MONTHS?
Tools, strategies, and wisdom your audience will appreciate.
Email: concierge@LDVELITE.com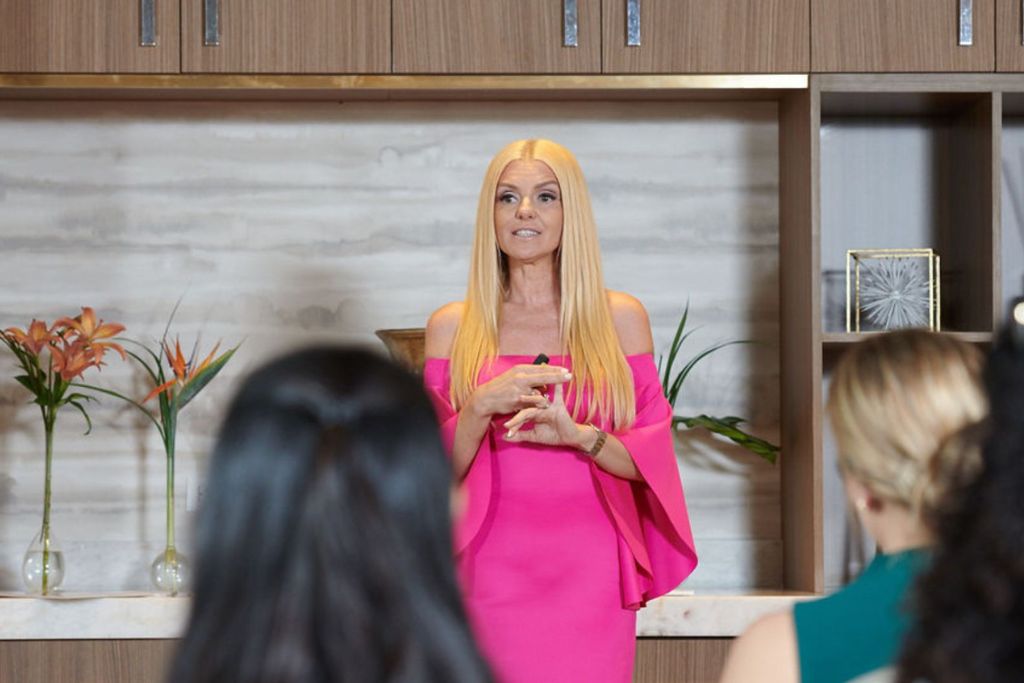 "It is not often in life that we get the opportunity to have a life changing experience. Renia's expertise, energy and enthusiasm is contagious and is the spark that ignites new ways of living for her clients. Her approach to teaching her clients is very interactive and connected to our lives."
Excellent presentation! Very well organized. Clearly executed. Renia has so much knowledge to share on many topics. Very interesting and well presented and related to real-life scenarios. Renia really CARES about the people she works with. She is enthusiastic about teaching people a 'new' way to live life. Since I met her my whole attitude on life began to change."