EXECUTIVE COACHING WITH RENIA M. ORR
A CUSTOMIZED COACHING & MENTORING PROGRAM TO ACCELERATE PERSONAL AND PROFESSIONAL GROWTH
AND IMPROVE PERFORMANCE. OUR SERVICES ARE DESIGNED FOR BUSINESS FOUNDERS, OWNERS AND SENIOR EXECUTIVES TO BECOME EFFECTIVE LEADERS AND TO PERFORM AS BUSINESS "OWNERS" . 
Helping executives develop intentional leadership styles to empower and inspire themselves and their organizations to greater excellence, responsibility, and initiative.
LDV Elite provides customized coaching & mentoring to accelerate personal and professional growth and improve performance. Our services are designed for Senior and C-suite Executives and Board members.
LDV ELITE PROGRAM HIGHLIGHTS
A full day Business Intensive every 3 months
Ongoing accountability and feedback systems
Weekly one hour coaching sessions
Availability for problem solving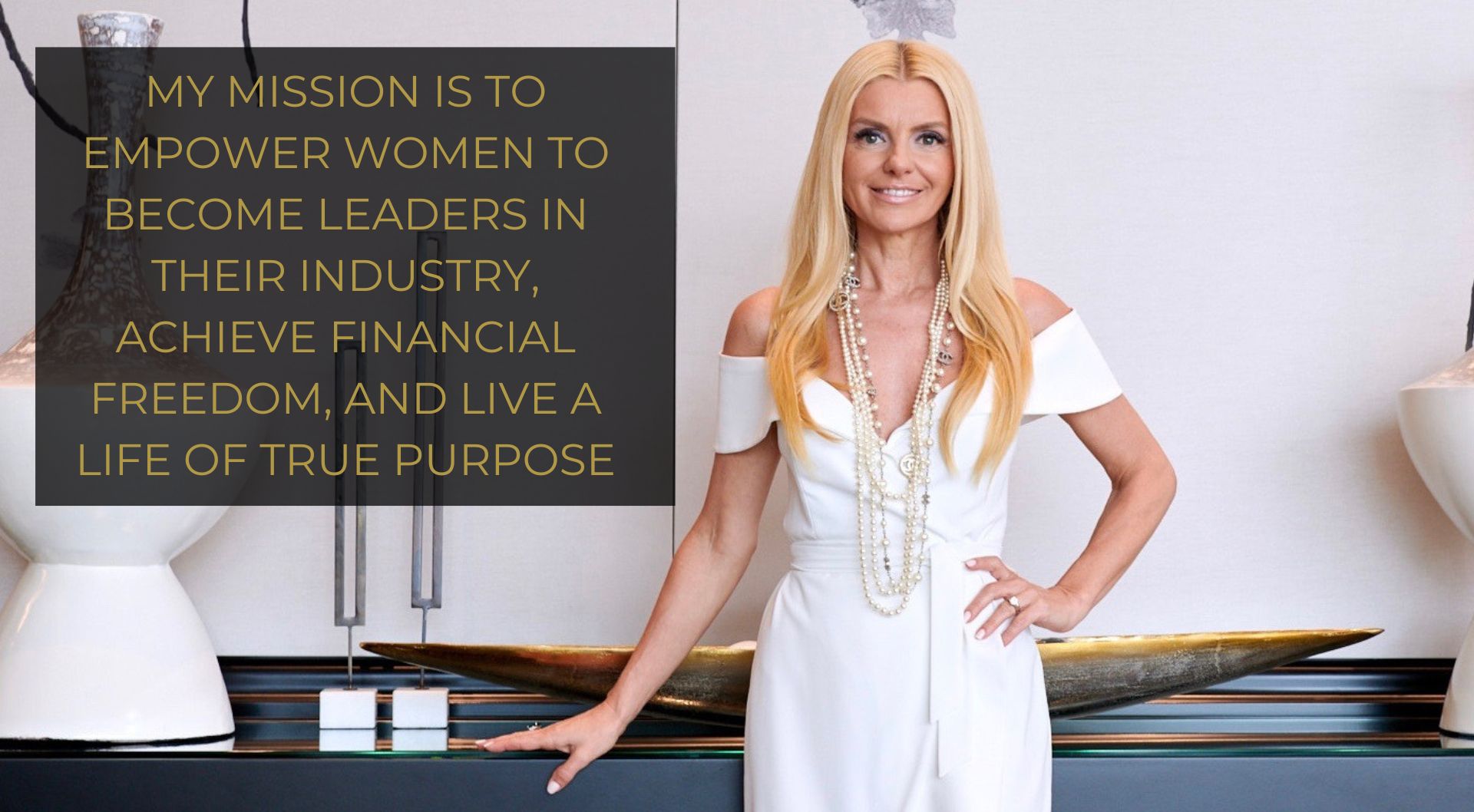 Renia is a successful business owner, experienced Senior Advisor and Coach. She is an expert in helping clients achieve explosive growth, even during the Pandemic, in a range of businesses including– luxury home design and fashion, high-end real estate, luxury goods and services, travel and leisure, wealth management, personal home health care, contemporary art, and high-end personal services.
She grew up in Europe where she earned her MBA. While in Europe she started up and ran successful import/export and fashion businesses before moving to the US to run a deluxe Spa business on Eastern LI.
Renia speaks three languages and enjoys global travel.
PROFESSIONAL NOTE FROM RENIA

Welcome to LDV Elite! I'm happy you are here. 
If you are looking to make more money, scale, innovate, and build an extraordinary business and life, this is your place.
My life wasn't always the way you see it now. I went from struggling financially and emotionally after moving to the US with my teenage daughter over 19 years ago, leaving behind a difficult marriage, a false sense of financial stability, and my life's work to transforming myself into an owner of an international coaching business, finding and marrying the love of my life, and overcoming many health challenges.
I bring all these experiences together to mentor clients, like you, on how to turn their passion into a money-making brand, live a life of meaning, and step fully into their power and confidence. 
LDV ELITE stands for La Dolce Vita, in Italian, The Sweet Life, and this is the essence of my brand. It's my life's purpose to mentor you on this journey to creating and living your version of La Dolce Vita.
I know that there are opportunities out there that are waiting for you!
I've designed world-class business success coaching programs to help you accelerate your business' growth and results. 
If you are ready to transform your business and life I look forward to meeting and welcoming you to LDV ELITE and sharing with you our expertise and experience.
Love,