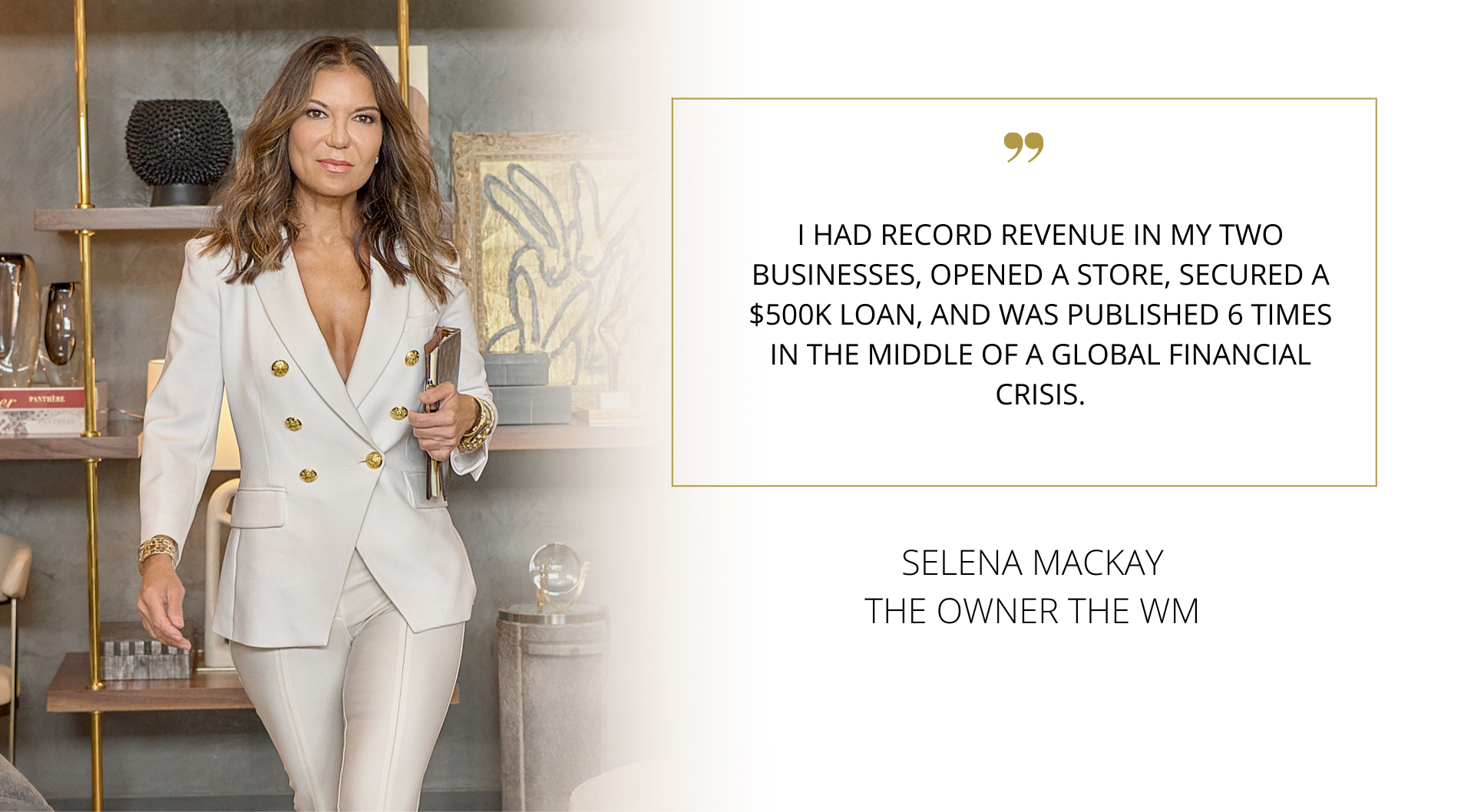 SELENA MACKAY – THE OWNER OF THE WM
I HAD RECORD REVENUE IN MY TWO BUSINESSES, OPENED A STORE, SECURED A $500K LOAN, AND WAS PUBLISHED 6 TIMES IN THE MIDDLE OF A GLOBAL FINANCIAL CRISIS.
I began working with Renia in June 2019. The coaching has changed the trajectory of my business, my self-esteem, my relationships with others, my respect for myself. I made a list of the great things I accomplished in 2020, during my weekly coaching with Renia. I was amazed at how fast and how much I was able to achieve. I had to enumerate them and put them on paper because I could have never imagine being able to do this on my own!
I manifested and created a partnership with a soulmate business partner. Together, she was also coaching with Renia, we opened a furniture store and showroom to run our businesses from, in the middle of the Covid-19 pandemic. We secured an SBA loan for $500,000.00 to purchase all the inventory. I had my record year in revenue even though we were in the middle of a global financial crisis with the Covid Pandemic!! I was published 6 times in design magazines and newspapers.
I had the largest design contracts this year. I had 9 staging contracts totaling $350,000.00 which was a record revenue for my staging business… again, during the pandemic. I established my staging company as an authority in luxury staging. I doubled my total revenue in 2019.
I established confidence in myself. Learned to own my self-worth. I established a new appreciation for the value of my work. Learned that this is all possible by setting the right intentions and carrying out the right processes required so that everything lines up properly. I am a highly motivated person but having the proper coaching from Renia, has helped me achieve more than anything I had ever experienced trying to do it on my own.
www.the-wm.com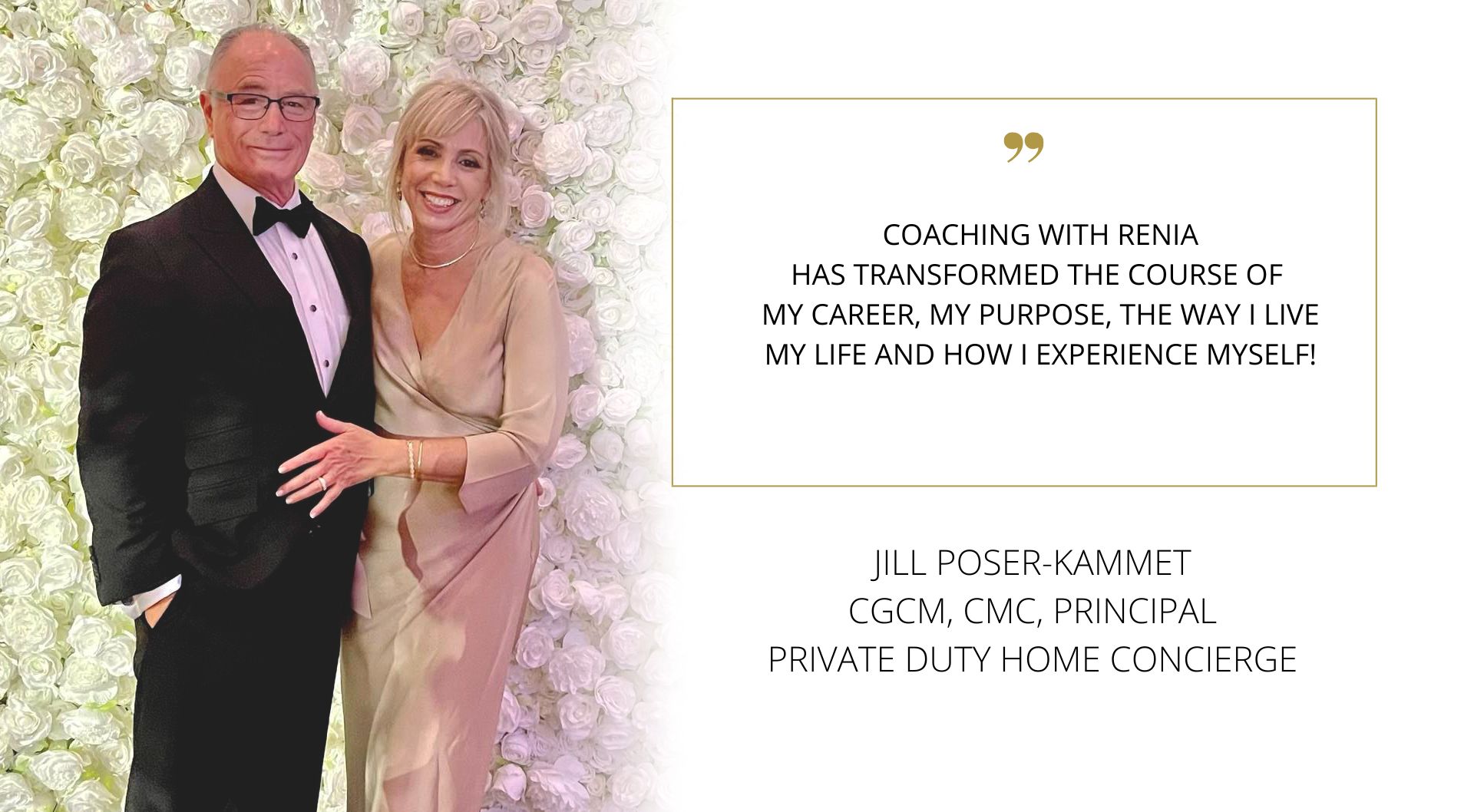 JILL POSER – PRIVATE DUTY HOME CONCIERGE
AFTER THE 1-YEAR ANNIVERSARY OF MY WORKING RELATIONSHIP WITH RENIA AS MY COACH, MY MENTOR, AND NOW I AM HAPPY TO INCLUDE, MY SPECIAL FRIEND. COACHING WITH RENIA HAS TRANSFORMED THE COURSE OF MY CAREER, MY PURPOSE, THE WAY I LIVE MY LIFE AND HOW I EXPERIENCE MYSELF.
Soon into my working relationship with Renia, I discovered that she has a remarkable ability to provide process and focus that transform old beliefs and take you to places you would never think possible. My husband, David, began to see changes in me that he loved, and became most intrigued to discover what the possibilities could be for him. It was all so wonderful because while David enjoyed success as a businessman, Renia encouraged him that working closely with her would not only expand his mindset, his business opportunities, and his life purpose, it would also transform our alignment as a couple toward shared life goals.
In the two years we have worked with Renia, we have each achieved record-breaking revenues and I successfully launched my own company, a dream come true! Together we have purchased, and fully renovated a condominium less than a mile from the beach, expanded our philanthropic initiatives, continuously experience more and more adventures and most important of all, transformed important relationships in our lives and have grown closer and closer to each other because we live our shared purpose with elegance, grace, and ease.
My husband and I are highly motivated people and having a transformational coach in our lives has helped us achieve aspirations we were striving for but were not making happen on our own. The outcome is extraordinary. Here's to you, Renia Orr!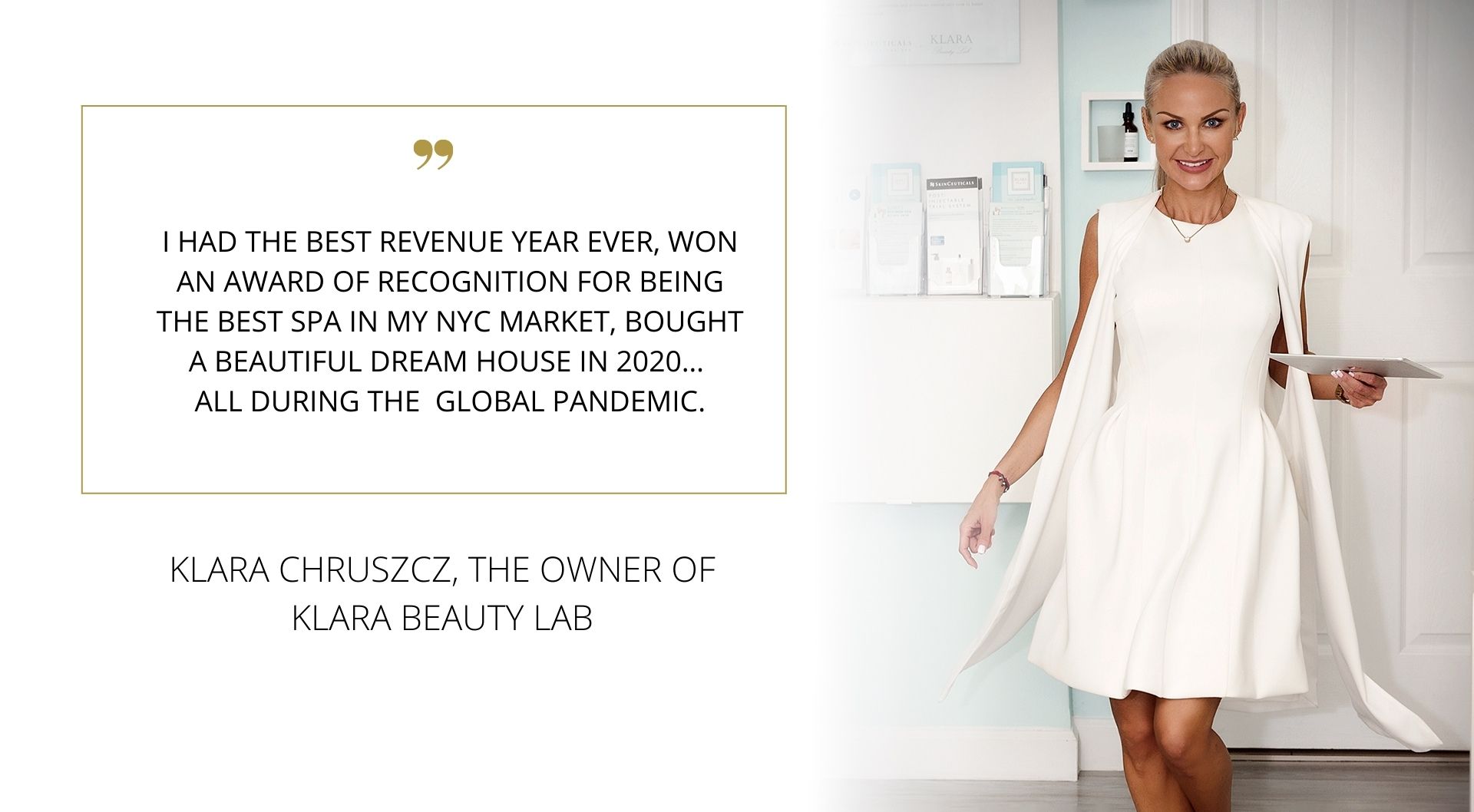 KLARA CHRZUSZCZ – THE OWNER OF KLARA BEAUTY LAB
I HAD THE BEST REVENUE YEAR EVER, WON AN AWARD OF RECOGNITION FOR BEING THE BEST SPA IN MY NYC MARKET, AND BOUGHT A BEAUTIFUL DREAM HOUSE IN 2020… ALL DURING THE GLOBAL PANDEMIC AND ECONOMIC CRISIS. 
Let me start by saying that the hardest thing for a business owner is to motivate yourself, to focus and organize your daily action plan to avoid distraction and micromanaging, or doing so many unnecessary duties that you can easily delegate. We need guidance to avoid easily getting burnt out. That's what was happening to me… until I decided to work with Renia. 
I've known Renia almost 10 years and now was the perfect time to engage her as my business coach. She is the most advanced, edgy, yet experienced and knowledgeable coach you may imagine. 
But she is not only a business coach, this woman is incredibly intuitive. She knows exactly what you need at the very moment, whether it is a prayer, spiritual work, adjusting your mindset, or putting structure in my business. She offers advanced marketing advice and helped me create action plans strictly directed to grow, expand and increase revenue. We all need a kick in the butt from time to time, and she provides that as well when needed!! Haha. But she has a beautiful heart and she has helped me get through some rough moments in life. Renia is No nonsense, not even 1 minute of our session is wasted.
Yet she is fun. She is everything in one! I will just say that.. ever since I've had her as my coach (not even a year!!) During the pandemic, the most challenging times, thanks to her patronage, I was able to have my best revenue year ever! I won an award of recognition for being the best spa in my market in 2020, I bought a beautiful dream house and I hired new members of my staff. I continue to grow every week and the list is endless! I am thrilled about what the future holds for us, as she changes your life within one session and I truly can't imagine my life without her energy and passion for what she does. Thank you and I love you Renia!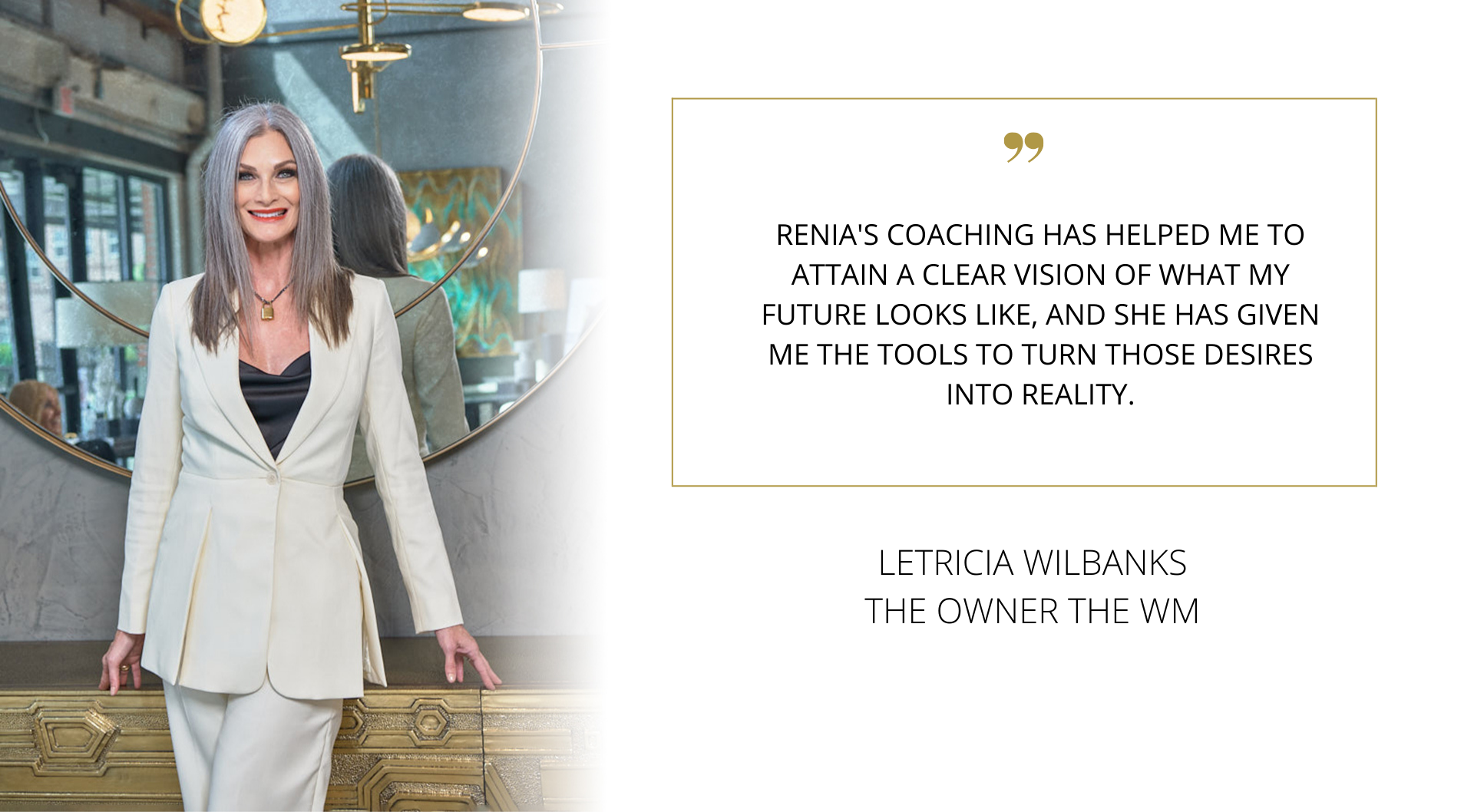 LETRICIA WILBANKS - THE OWNER OF THE WM
RENIA HAS GIVEN ME THE TOOLS TO TURN MY DESIRES INTO REALITY. 
Renia's coaching has helped me to attain a clear vision of what my future looks like, and she has given me the tools to turn those desires into reality. I never cease to be amazed how much of herself she pours into each coaching session.
Renia intuitively knows what shifts in mindset and habits will most benefit me, and takes me on a week by week journey that has improved every aspect of my life. She constantly sees things from a fresh, out of the box perspective and has made these changes fun and exciting.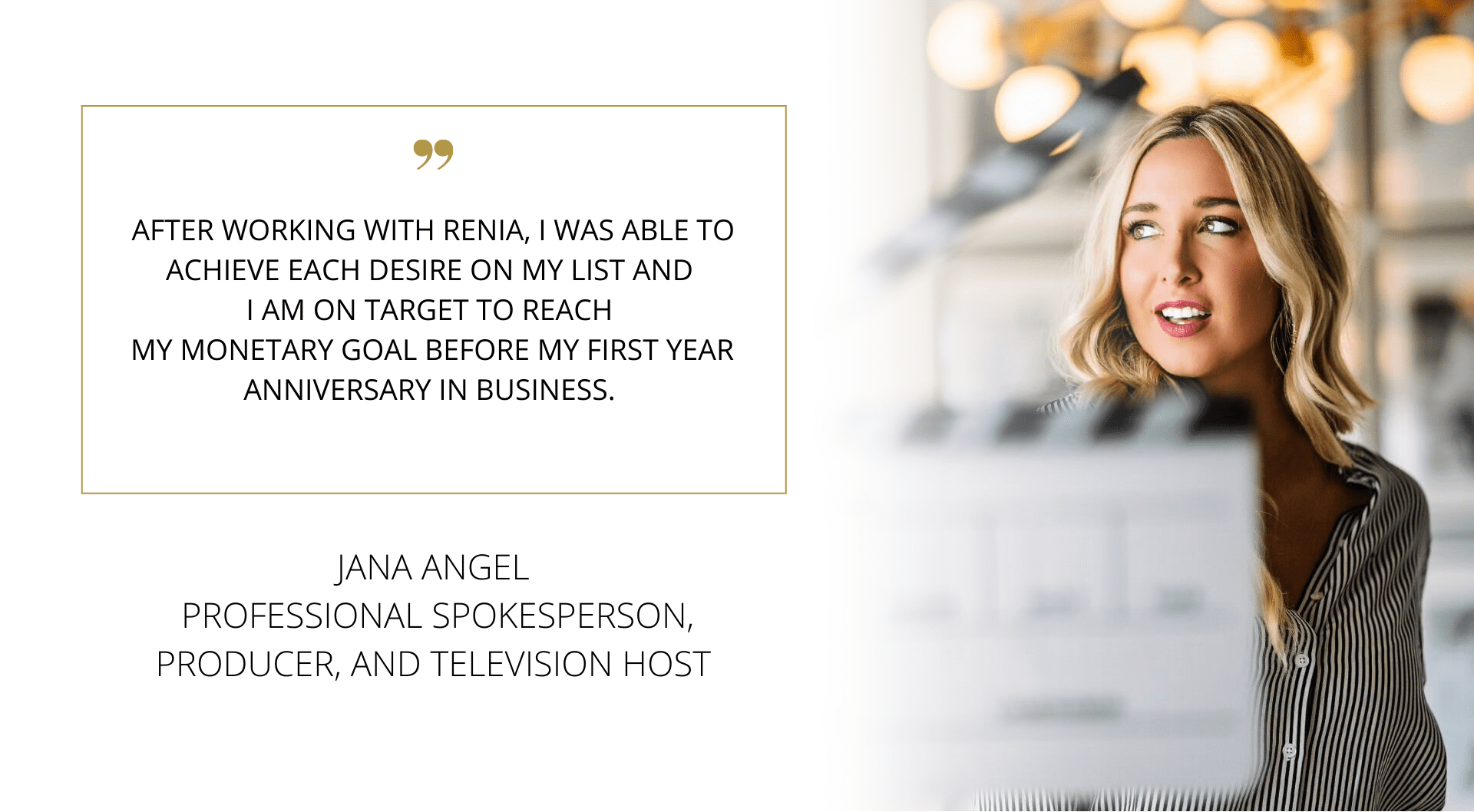 JANA ANGEL – PROFESSIONAL SPOKESPERSON, PRODUCER AND TELEVISION HOST
STARTING YOUR OWN BUSINESS IS PROBABLY ONE OF THE HARDEST THINGS THAT YOU WILL EVER DO. SOCIAL MEDIA MIGHT MAKE IT LOOK EASY AND FRAME SUCCESS AS AN EASY POINT TO GET TO, BUT THE TRUTH IS, IT'S HARD. I FOUND MYSELF ALONE IN BUSINESS WHEN MY PREVIOUS COMPANY WAS BOUGHT OUT AT THE HEIGHT OF COVID AND I DIDN'T WANT TO RELOCATE.
I loved my new industry of video production, but I was seriously struggling finding my true strengths and how to capitalize on them. I struggled finding my worth in business and things just seemed to get harder the longer I went on as a solo entrepreneur. I knew that I needed a change, but I did not know how much I needed the change until I met Renia. As someone who has always been "the strong one" "the hustler" the one who can "make it happen" I was truly running on EMPTY. I was going project to project just trying to get through the grind, I wasn't making my business better, I wasn't making it sustainable, or scaleable and most importantly, I was not valuing myself in the projects I was doing. I would pay everyone but myself, barley wrapping projects with any margin.
Renia has a talent for helping you take a hard look at WHAT you are doing in business and HOW you are doing in business, then she will encourage you to truly look at your life. LDV is all about a 360 view of work- life balance. Previously, I was just "getting through" each day without any intention. I stopped working out, spending time with my friends or loved ones because I was just so focused on stress instead. In just our first intensive, Renia guided me through multiple exercises that forced me to look inward on what I really wanted, where I really wanted to be, and then we started talking ACTION. How to make money, how to treat myself, and how to create intention and vision.
She does incredible work helping you realize and achieve your desires. My desires when I started were:
– Build a team of creatives that were excited and willing to work together,
– Work only with my IDEAL CLIENTS,
– Start paying off my credit cards,
– Many $100,00 in my first year of business.
After working with Renia, I was able to achieve each desire on my list and I am on target to reach my monetary goal before my 1 year anniversary in business. Since then I have learned to surround myself with quality projects, set healthy boundaries and take care of my body- inside and out. I take pride and pleasure in my work now and knowing this is just the beginning is so exciting. Renia practices what she preaches and she is a joy to be around personally and professionally. She calls her sessions "intensives" for a reason, it is tough to look deep at yourself and what it is that YOU want. Not what you should want, what you've been taught to want, but what YOU WANT in work and in life. She will help you find the answers and be your guide as you step into your power and embrace your strengths without hesitation.
"Renia, thank you for meeting me where I was almost 1 year ago and taking this new journey with me. You worked with me, coached me, with no judgement, but high expectations because you knew I could be so much more than what I saw in myself. Thank you for giving me actionable advice, keeping me accountable, and showing me that I am strong enough."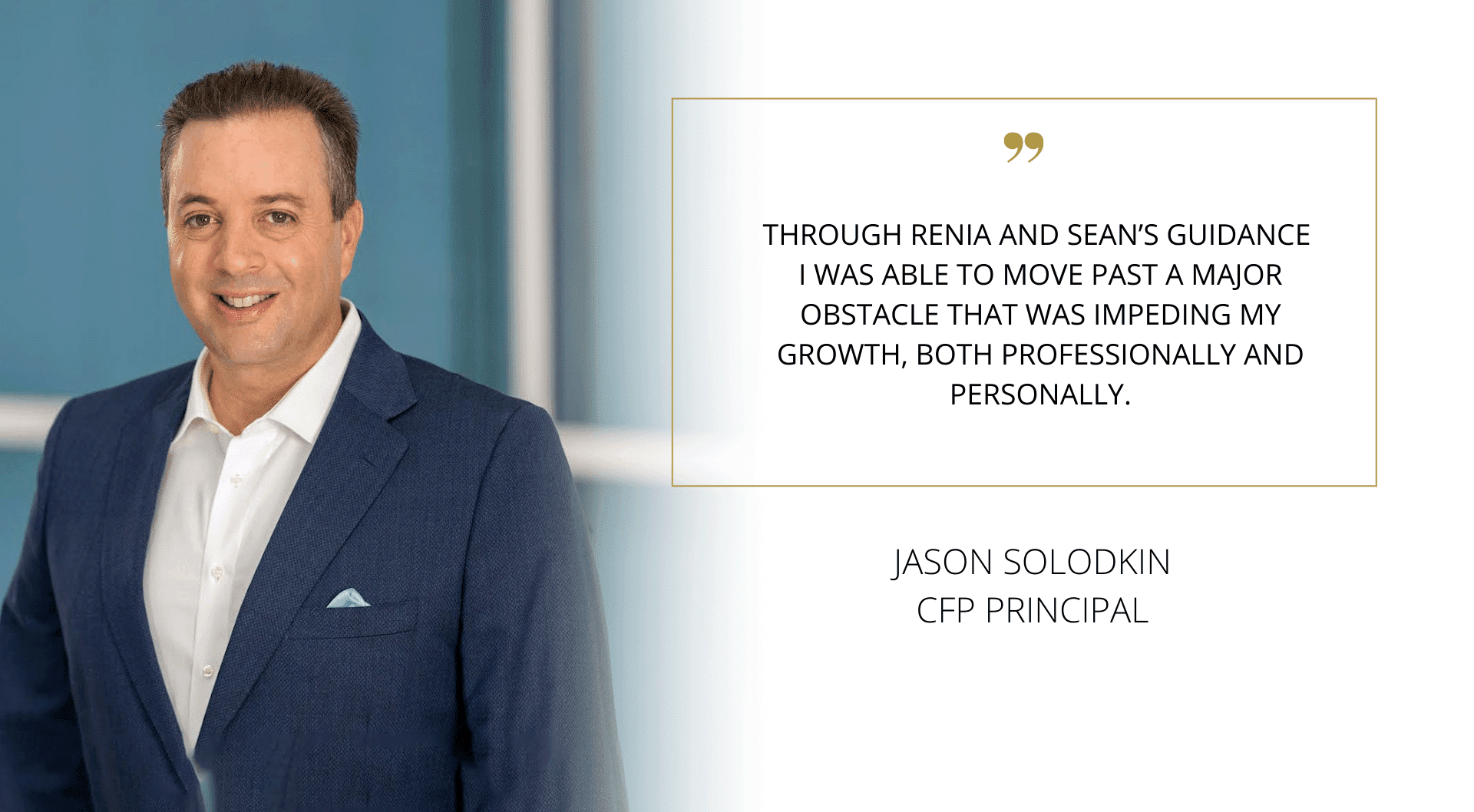 JASON SOLODKIN – CFP PRINCIPAL
THROUGH RENIA AND SEAN'S GUIDANCE I WAS ABLE TO MOVE PAST A MAJOR OBSTACLE THAT WAS IMPEDING MY GROWTH, BOTH PROFESSIONALLY AND PERSONALLY.
It was through their expertise that I was able to carefully design and execute a strategy to powerfully transform a critical relationship in my life and find my inner strength. 
Working with Renia and Sean allowed me to consciously determine what my goals and desires were both professionally and personally.  Through positive reinforcement and accountability, I made these stated objectives part of my daily routine, mindset and consciousness.  As a result, I now have clear focus of what motivates me and provides fulfillment. 
Renia and Sean bring incredibly strong energy, wisdom, empathy, experience, passion and expertise through their unique experiences and backgrounds.  They bring their unique skill sets and incorporate them in ways to lift you professionally, personally and spiritually.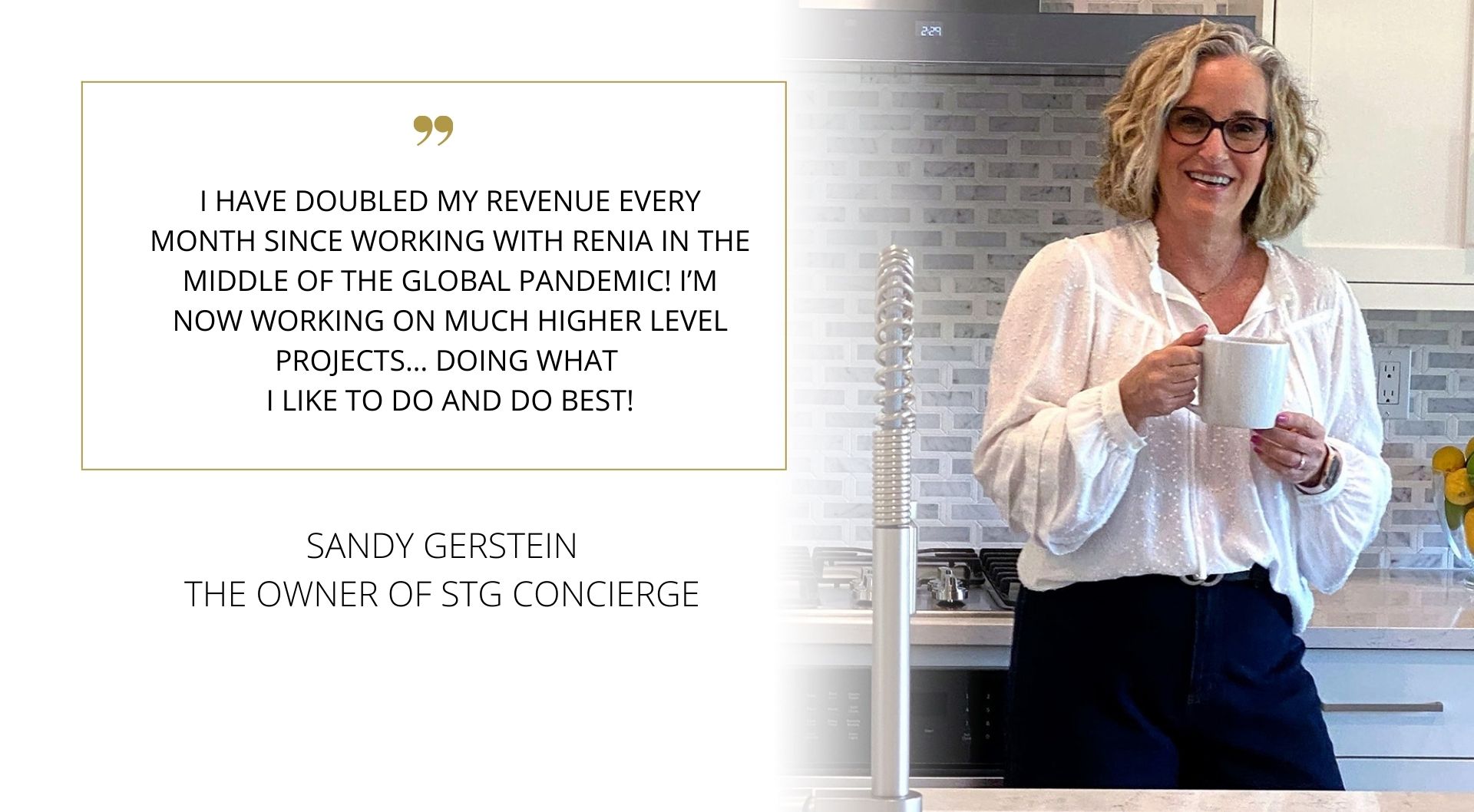 SANDY GERSTEIN – THE OWNER OF SANDY ORGANIZES YOU
I HAVE DOUBLED MY REVENUE EVERY MONTH SINCE WORKING WITH RENIA, EVEN IN THE MIDDLE OF THE GLOBAL PANDEMIC! I HAVE HIRED NEW STAFF MEMBERS, AND NOW I'M WORKING ON MUCH HIGHER LEVEL PROJECTS … DOING WHAT I LIKE TO DO AND DO BEST!
Before coaching with Renia, my biggest struggle was wondering how I could grow my business and make more money. I did not believe in myself and I had a lot of fear.I was worried about how I'll pay for the coaching, have money to decorate the beautiful house that we just built and moved into, and keep the revenue consistent. My thought process in deciding to start working with a coach was: the months will pass, and I will do the same things I did for years with the same results … or I can see what is possible, what I could become, what I'm capable of. I didn't know what I didn't know. I couldn't see my full potential because my limiting beliefs were stopping me.
Since I started working with Renia, I doubled my revenue every month since we started, evenin the middle of the global pandemic. I hired new staff members, and now I'm working on much higher level projects. I focus more on what I like to do in my business and I delegate the rest. I'm implementing new business tools, strategies, and systems that work. My whole outlook on how the business can be run has dramatically changed. Renia is different from other coaches; she had a bigger vision for me and what I could achieve, which I couldn't see in myself. She taught me practices that help me change my thoughts and beliefs and showed me how to use spirituality in business to get faster results. She also gave me confidence in my ability and made me believe that I have what it takes to achieve my goals. I needed her vision and belief in me to trust that I can achieve all my goals.
The question that Renia asked me that struck me was: "Are you willing to invest in yourself?" I realized that I put my family first for 21 years, and I was doing only what was best for my family… or what I thought was best for my family. I didn't think about myself or my needs…. Or how my success would benefit the family. I am so glad I made the right decision. Now my mindset is: "I can do this!" The processes that she introduced to me bring results, help me stay the course and help me stay focused and grounded. Finally, I have a routine that is simple, and I can follow. Renia has been able to show me the path to my full potential. When I see what I accomplished in the last 4 months I know that it was possible in one small action step … investing in myself. And picking the right coach! It takes one small step to change your story and step into your power. Renia is genuine and she is a woman who cheers for other women. She will tell you what you need to hear, not what you want to hear. I love Renia! I know that she will change your life and business, too.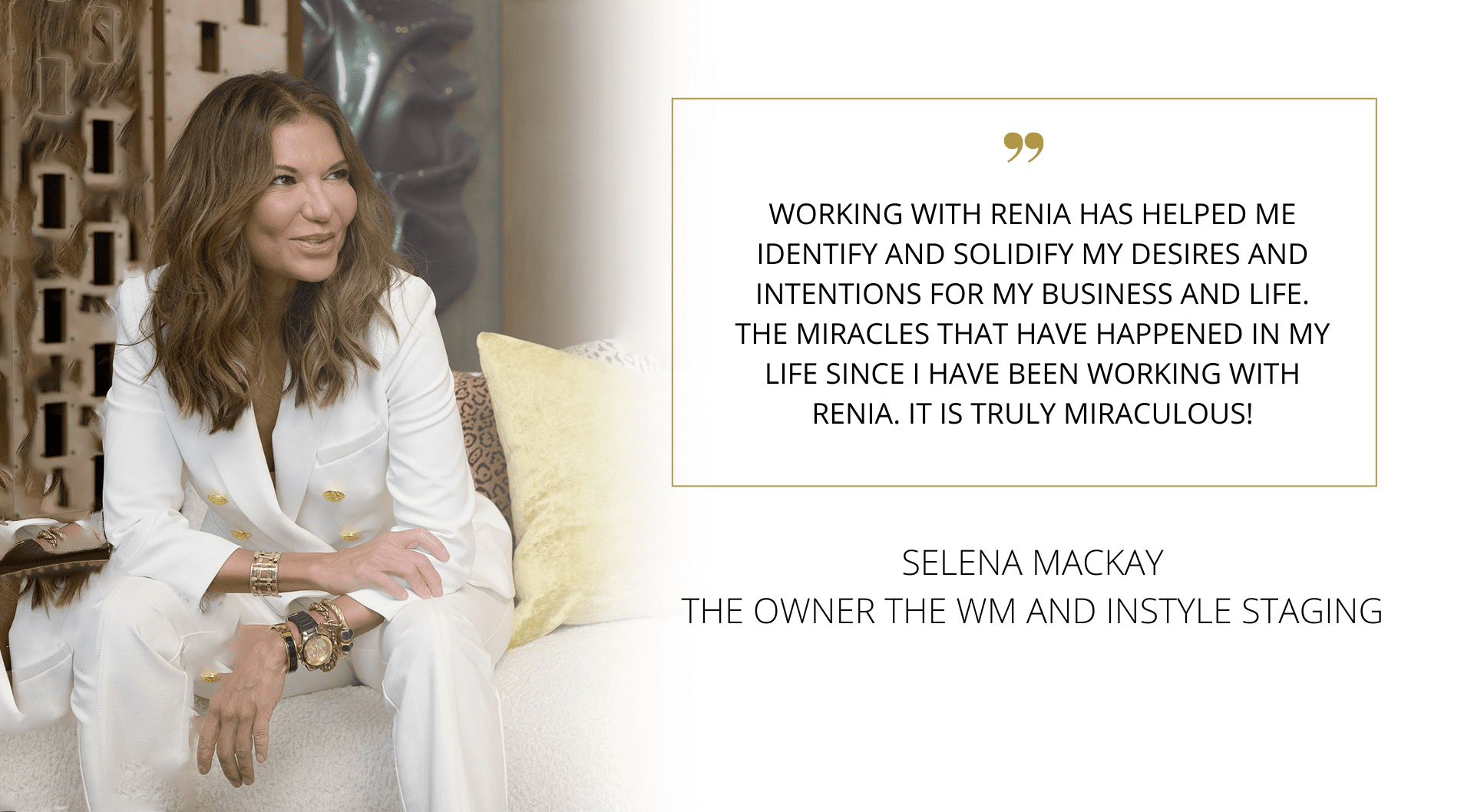 SELENA MACKAY – THE OWNER OF THE WM AND INSTYLE-STAGING
I HAD RECORD REVENUE IN MY TWO BUSINESSES, OPENED A STORE, SECURED A $500K LOAN, AND WAS PUBLISHED 6 TIMES IN THE MIDDLE OF A GLOBAL FINANCIAL CRISIS.
When I started working with Renia, I was not producing much professionally even though I had the talent, the reputation, the contacts. I had allowed a negative energy take over me and was even on depression meds.
By following Renia's process I am producing the income I have intended to and I don't need the antidepressants anymore. I am paying off debt and I have even lost 14 pounds without working out, without dieting!!!!
Working with Renia has helped me identify and solidify my desires and intentions for my business and life. The miracles that have happened in my life since I have been working with Reniayou are so astronomical! It is truly miraculous!
Working with you has kept me focused and accountable. The little "wins' and now the " BIG WINS" just reinforce that I'm on the right path.  Every "win" makes me more confident and ready to take on the world.
You are a gift for anyone who has giant dreams… as they say… "if your dreams don't scare you, they are not big enough"… well, my dreams scared me to pieces… and guess what?  I'm achieving them!!!!! THANK YOU RENIA! I intend to have you as my life, business, spiritual coach for the rest of my life!!  Cheers!
www.instyle-staging.com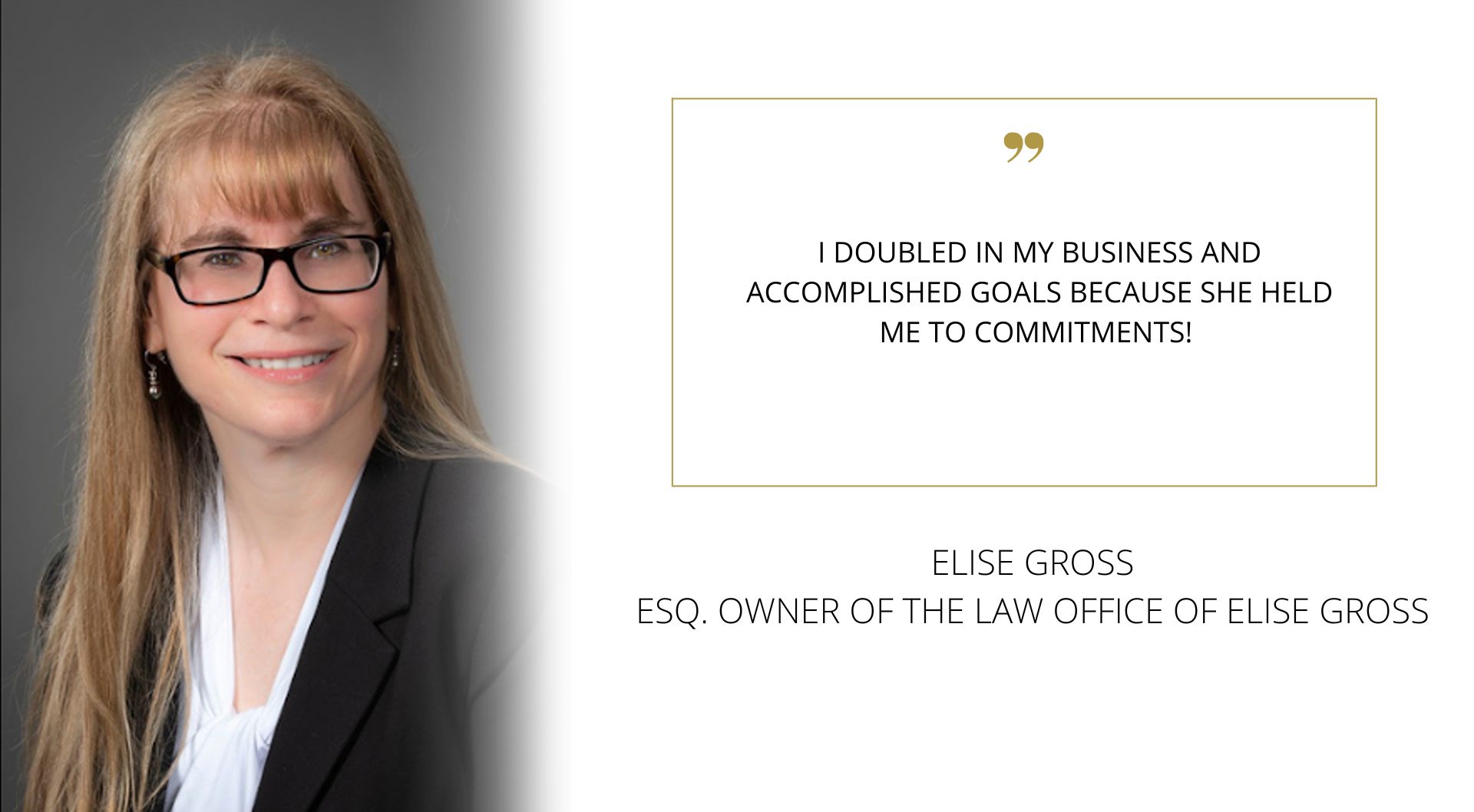 ELISE GROSS – ESQ. OWNER OF THE LAW OFFICE OF ELISE GROSS
I DOUBLED IN MY BUSINESS AND ACCOMPLISHED GOALS BECAUSE SHE HELD ME TO COMMITMENTS! 
Before I started with Renia, I was overwhelmed and unfocused. My legal practice was on the cusp of success, but I wasn't maximizing its or my potential. 
We made the hiring of an assistant an immediate goal and got that done rapidly, which was a game changer. Once I had some breathing room, we worked on a plan for consistency of revenue. We accomplished that goal fairly quickly as well.  
What I found the most helpful about working with Renia, other than her ability to make me feel like a queen, is that she required me to be accountable.  That is something that I have always struggled with. 
Under Renia's coaching, I flourished and accomplished goals because she held me to commitments. To sum it up, as a result of working with Renia, I have a much higher and more consistent revenue stream and I am more confident about setting and accomplishing goals.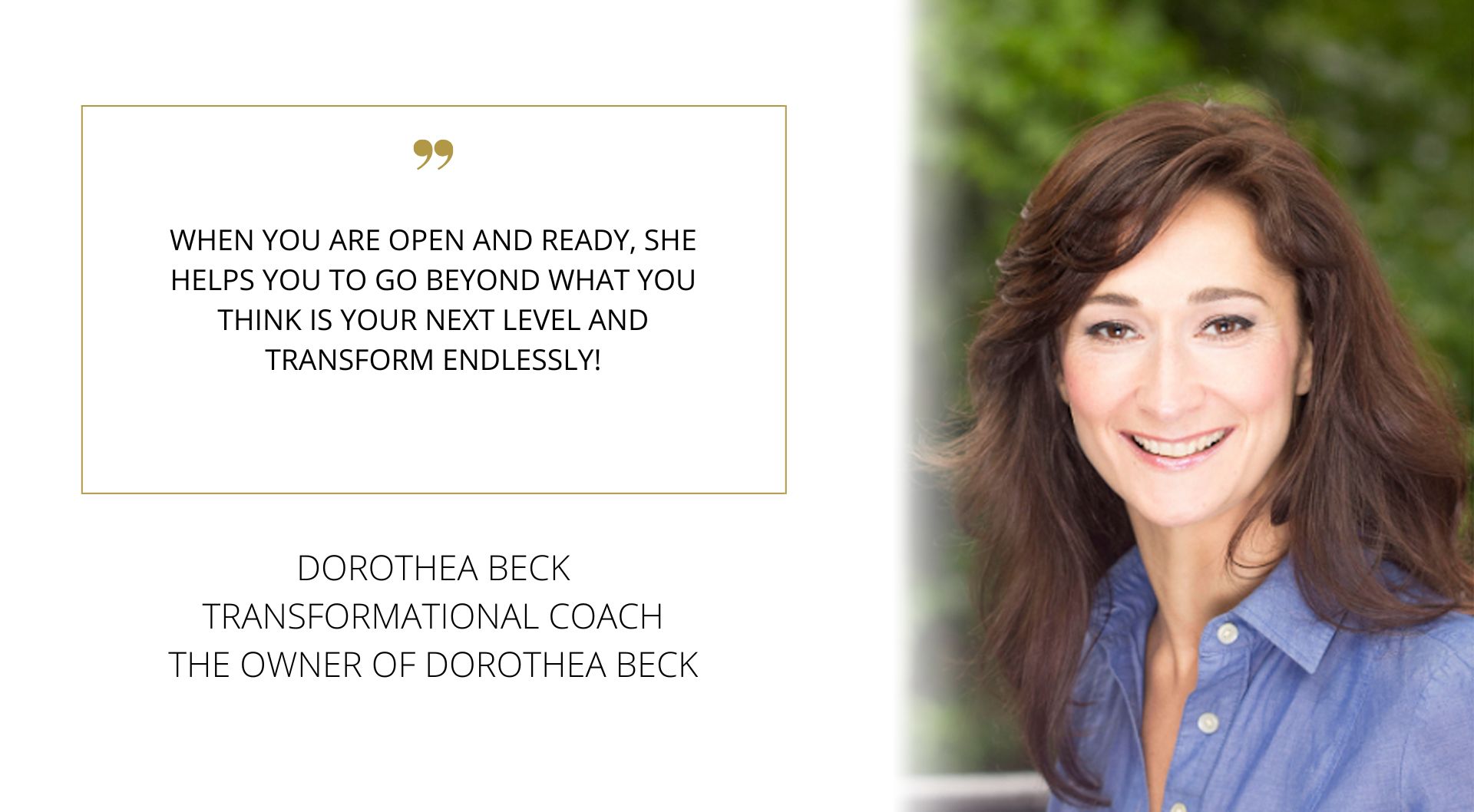 DOROTHEA BECK – TRANSFORMATIONAL COACH, THE OWNER OF DOROTHEA BECK
WHEN YOU ARE OPEN AND READY, SHE HELPS YOU TO GO BEYOND WHAT YOU THINK IS YOUR NEXT LEVEL AND TRANSFORM ENDLESSLY!
I was in the middle of growing my business as a transformational coach.  Especially in the current situation of global health and social challenges, when I felt stuck and couldn't see the way out, over and over again, Renia helped me to find unique solutions that were 'out of the box'.
Based on her creative way of thinking, years of experience and clear judgment, the solutions we co-created were simple to apply and brought what I wanted the most: fast results! Renia has a very powerful energy. She opened new perspectives and possibilities in a beautiful way – very often she said one sentence that shifted my view and allowed me to transform my own limiting beliefs… shifting energy from low to high.
Renia had the ability to be totally present and synched in; her intuition was always 100% on the spot.  Her heart was always in it and I felt, for the hours that I was with her, that I was the only other person on the planet – she was totally 'there' and involved.
When you are open and ready, she helps you to go beyond what you think is your next level and transform endlessly!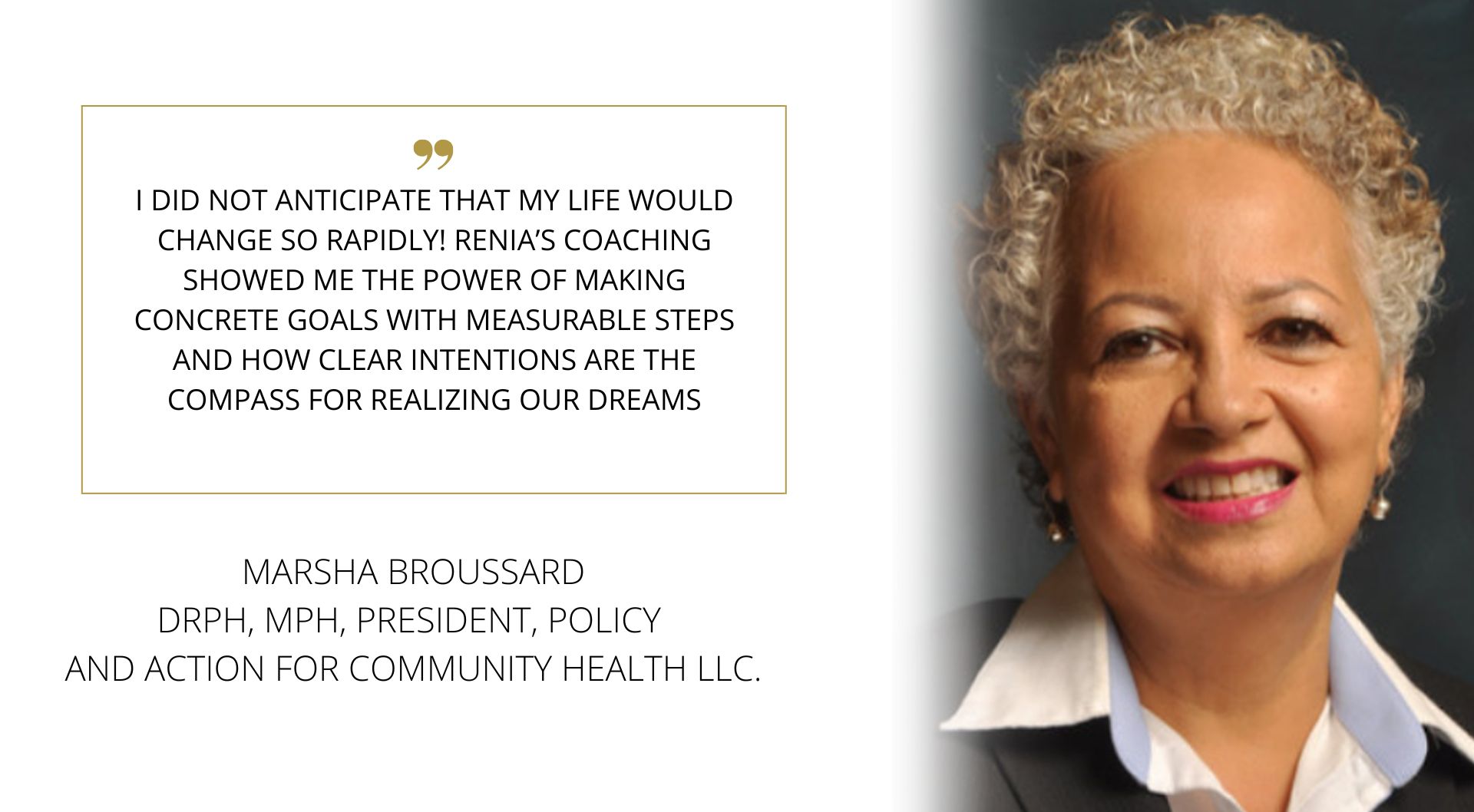 MARSHA BROUSSARD, DRPH, MPH, PRESIDENT, POLICY AND ACTION FOR COMMUNITY HEALTH LLC.
I DID NOT ANTICIPATE THAT MY LIFE WOULD CHANGE SO RAPIDLY!
Less than a year ago, I was feeling stifled -stuck really. I had been in an unfulfilling position, feeling unappreciated, i was in debt, and dissatisfied with my weight. I met Renia at an exercise class, and was immediately struck by her positivity, self-assurance, inner, and outer beauty. I thought, "I like this woman, she has such vitality. " I was not surprised to learn that she was a coach. I needed help, and somehow, my inner spirit led me to take a chance.
Renia's coaching led me to focus more deeply on my personal goals and to face and redirect negative thoughts that were holding me back. Over the next six months, things changed very quickly for me.
The old job of 10 years suddenly ended, and with my renewed sense of purpose and self-confidence, I landed two consulting projects and paid off my debts In less than three months, Within 2-3 months, I was offered a new career opportunity, which I accepted. I am now feeling fulfilled, challenged and valued. To add to this, a long-term dream of living in a home with an ocean view began to manifest. It's no longer a dream and my house by the sea will be finished within a year. AND I loss 15 lb!
Renia's coaching showed me the power of making concrete goals with measurable steps and how clear intentions are the compass for realizing our dreams. I did not anticipate that my life would change so rapidly, but I am more confident, self- assured, and intentional.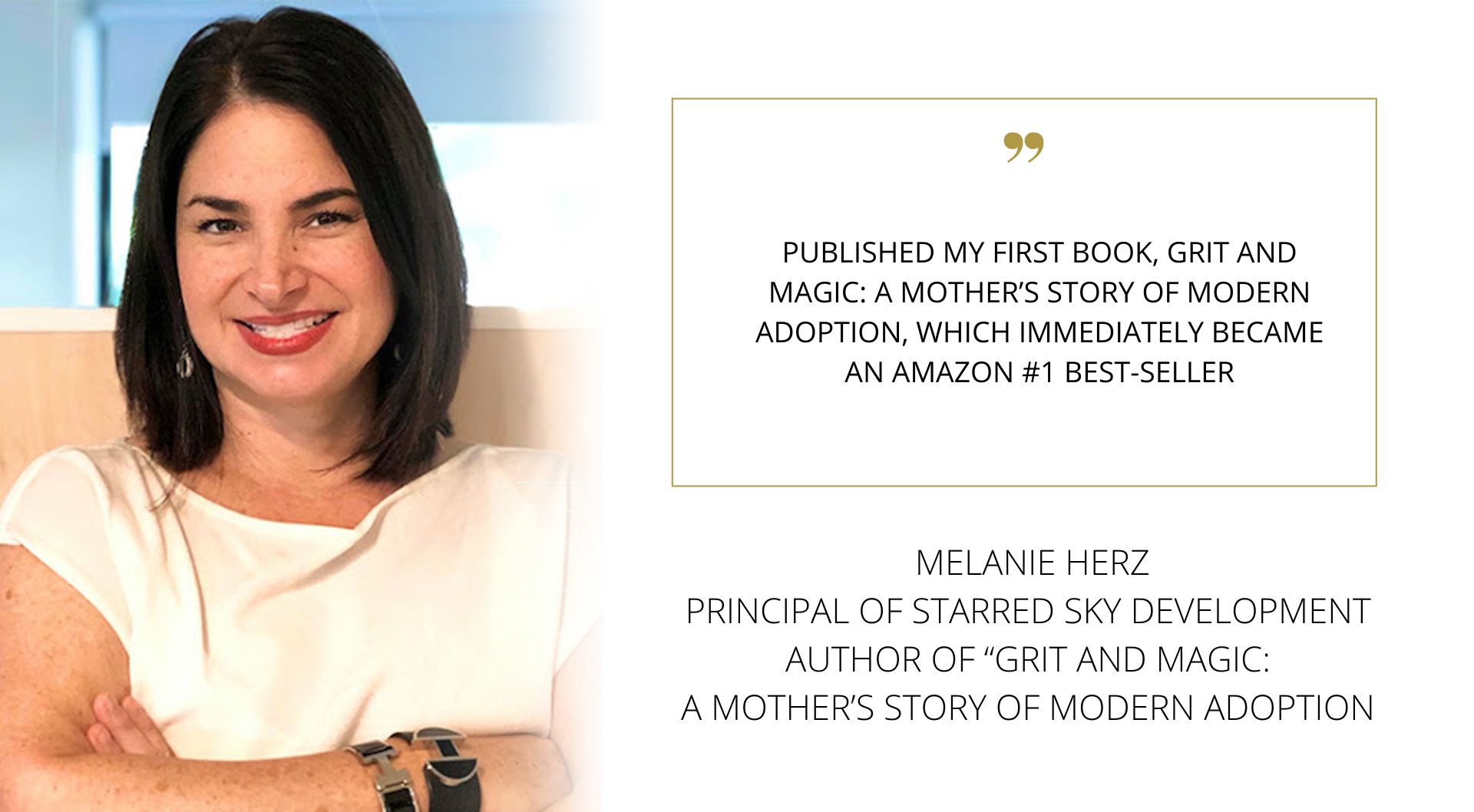 MELANIE HERZ – PRINCIPAL OF STARRED SKY DEVELOPMENT, AUTHOR OF "GRIT AND MAGIC: A MOTHER'S STORY OF MODERN ADOPTION"
PUBLISHED MY FIRST BOOK, GRIT AND MAGIC: A MOTHER'S STORY OF MODERN ADOPTION, WHICH IMMEDIATELY BECAME AN AMAZON #1 BEST-SELLER
My year under Renia's guidance was transformational. I published my first book, Grit and Magic: A Mother's Story of Modern Adoption, which immediately became an Amazon #1 best-seller, and simultaneously re-prioritized my work goals. After +20 years in the design world – working alongside architects, engineers, urban planners, developers, and contractors, I felt myself being pulled to create something new and exciting for myself. It was time to forge a new life path – one centered around family, beauty, and well-being.
Renia's mentorship, support, and friendship – along with a year in isolation during a global pandemic – enabled me to forge this new path for myself. The coincidences, circumstances, and timing – an alignment of the stars, so to speak – have brought my vision to reality. I am excited to bring modern country dwellings to fruition through Starred Sky Development and cannot wait to provide a multi-sensory experience where you can hear the birds sing, smell the flowers, feel the wind, and clearly see the stars at night.
I am, and will forever be, grateful to Renia Orr.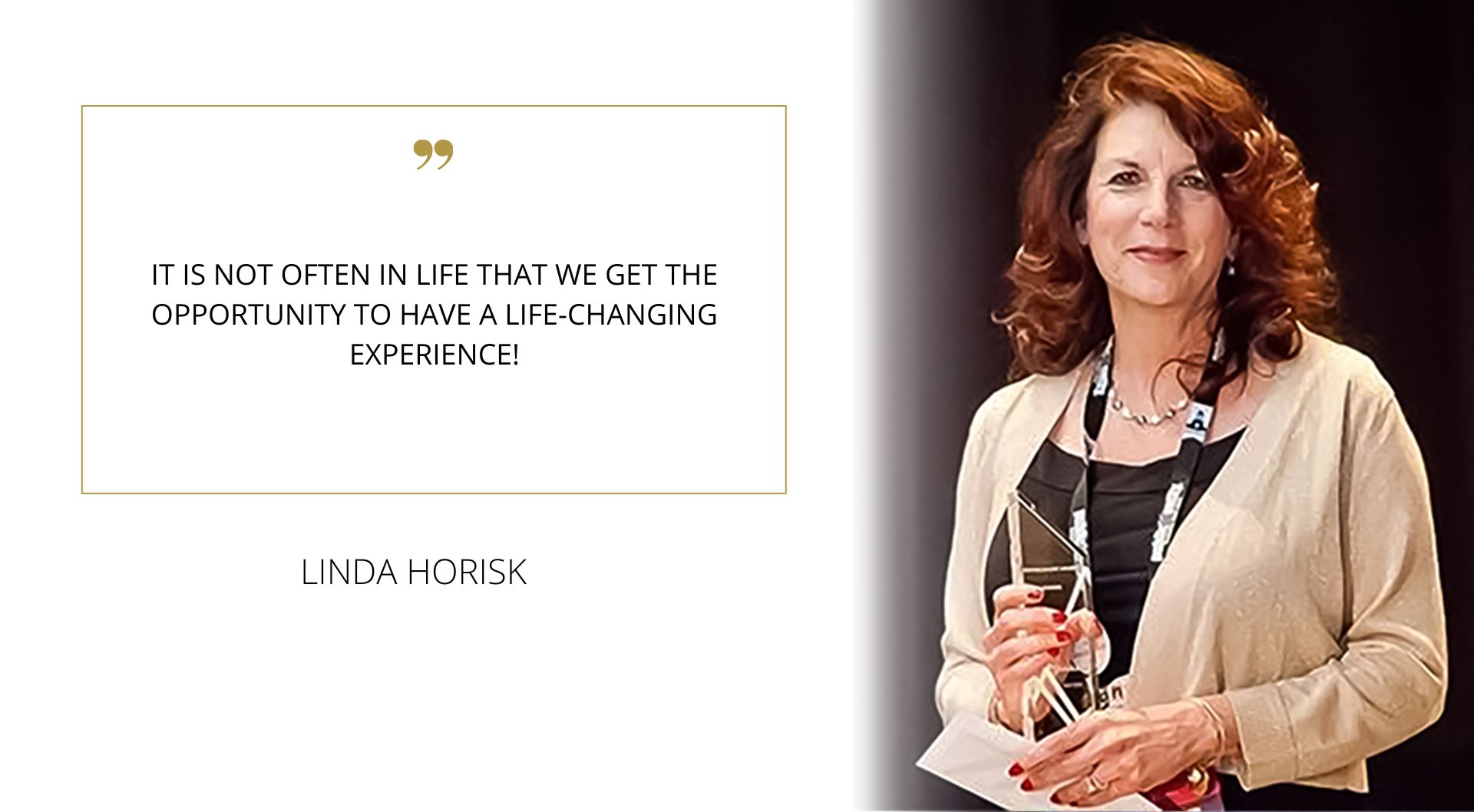 LINDA HORISK - TARRYTOWN, NEW YORK
IT IS NOT OFTEN IN LIFE THAT WE GET THE OPPORTUNITY TO HAVE A LIFE-CHANGING EXPERIENCE
Renia's approach to teaching her clients is very interactive and connected to our lives. Her expertise, energy and enthusiasm is contagious and is the spark that ignites new ways of living for her clients.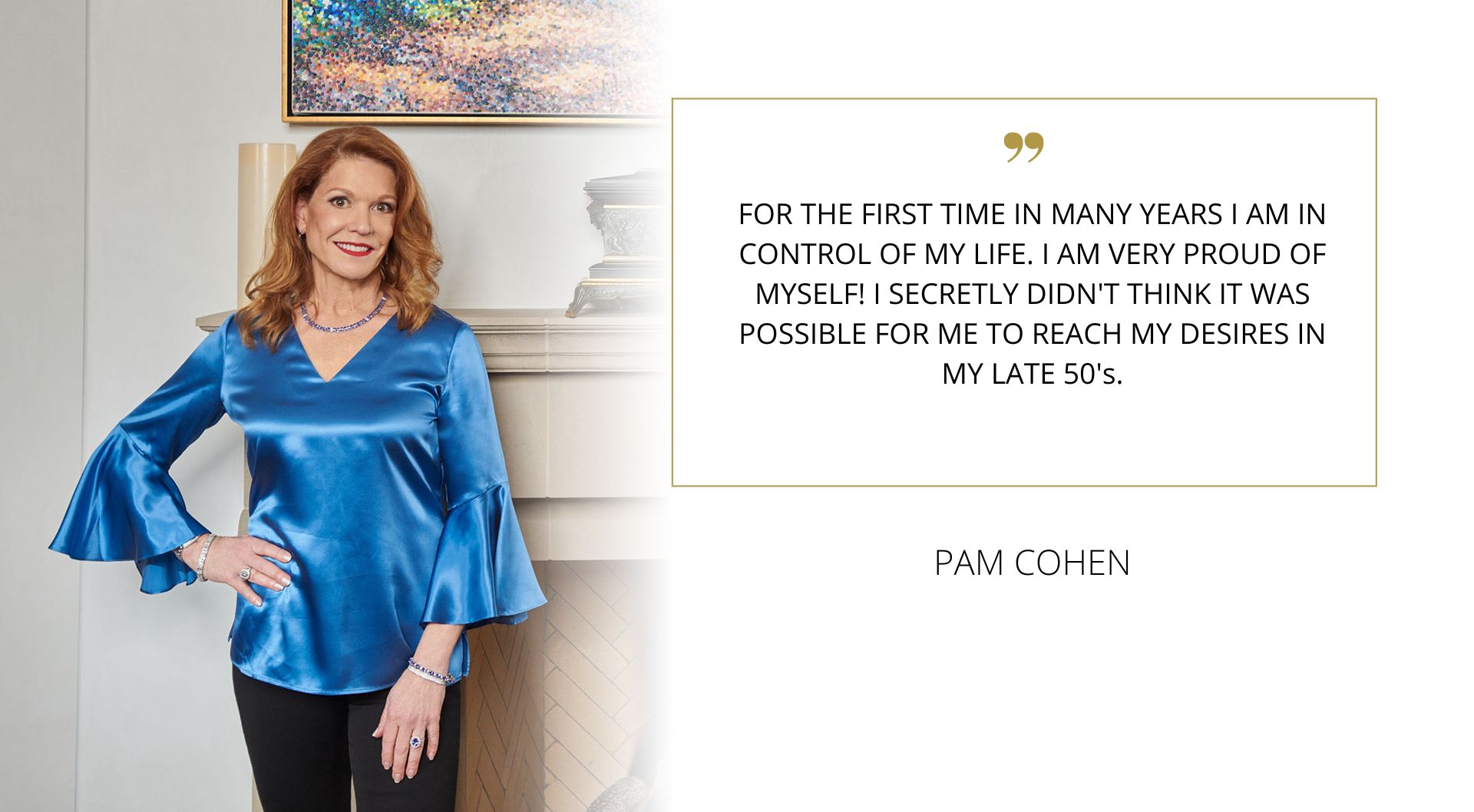 FOR THE FIRST TIME IN MANY YEARS I AM IN CONTROL OF MY LIFE. I AM VERY PROUD OF MYSELF!
I secretly didn't think it was possible for me to reach my desires, because I had tried other plans without success and I was in my late 50's. Renia created an individualized, one-on-one plan to help me achieve my goals.  She is passionate about helping her clients and inspired and motivated me to do my best every day. I am very proud of myself.  
She is very knowledgeable and gave me the proper tools to live a happier, healthier and longer life. For anyone wishing to change their eating habits and become a healthier, happier and more energetic person. I highly recommend Renia, for anyone wishing to change their lifestyle. Her coaching is the best gift you could give yourself!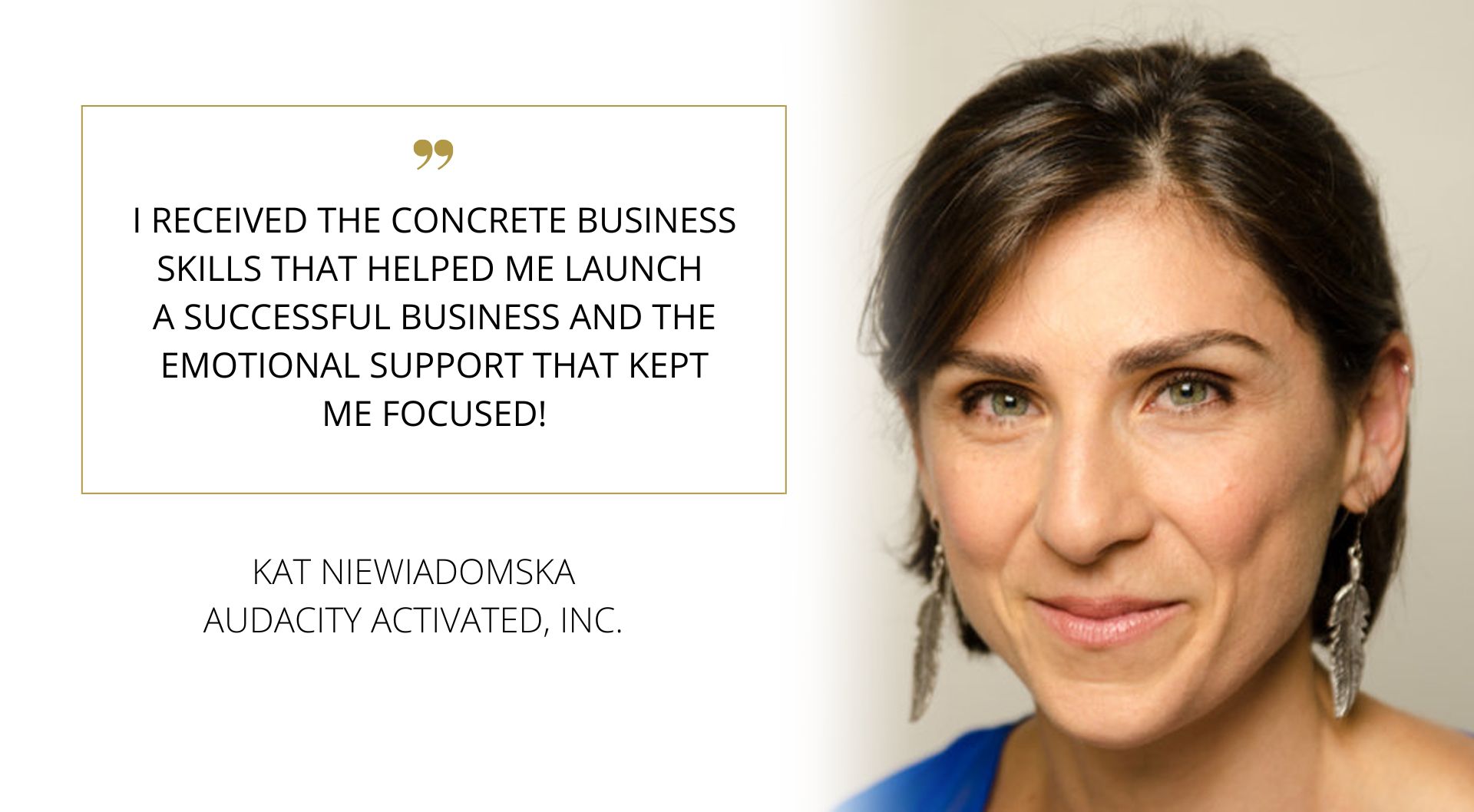 KAT NIEWIADOMSKA - AUDACITY ACTIVATED, INC.
I RECEIVED THE CONCRETE BUSINESS SKILLS THAT HELPED ME LAUNCH A SUCCESSFUL BUSINESS AND THE EMOTIONAL SUPPORT THAT KEPT ME FOCUSED.
I was transitioning from a full time job to starting my own coaching business. I needed focus, help with prioritizing what to do and how to do it and a real cheerleader to keep my energy up. Renia provided all of that in one package.
The spiritual guidance and support I needed, the concrete business skills that helped me launch a successful business and the emotional support that would kept me focused and going. I have so much gratitude for Renia!