Many women dream of a better life, more money, a loving relationship, a more satisfying job, and reaching all those long cherished goals.

Most of the successful women I work with know what needs to be done to get the outcomes they desire. However, sometimes even they get weaved into a web of procrastination.
MANY TIMES BEHIND THE VEIL OF PROCRASTINATION THERE ARE DEEP ROOTED FEELINGS OF FEAR, INSECURITY AND EMOTIONAL BLOCKS.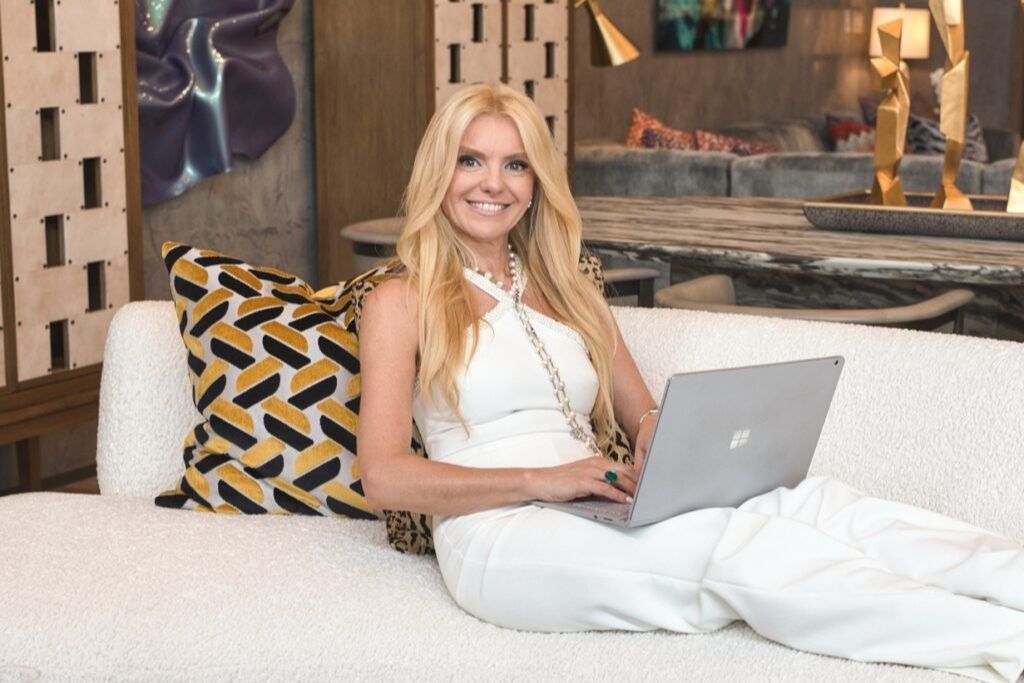 One of the reasons that we procrastinate is because we are so inundated with choices.
There is just so much that we could do that we often feel overwhelmed; and, as a result, we end up not doing anything at all.
THE TRUTH IS, PROCRASTINATION IS ONE OF THE BIGGEST DREAM KILLERS.

In a world where there is so much demand for your attention it is becoming ever more difficult to stay focused and act on the things that would truly give you the results you desire and help you live an extraordinary life.
Time is, was and will always be your most valuable asset and the way you use it will determine what you create in your life.

As a coach, working with highly successful business owners and CEO'S, I know that having an effective strategy for overcoming procrastination is critical if you truly want to push past short term obstacles to create a life of fulfillment.

The abundance that modern life offers you might overwhelm you.

There simply isn't enough time to do everything, but there is always enough time for the most important things in your life.

Success, whether it be your finances, your relationships or your body, requires an investment of time and energy. You need to focus to create a desired result.

TODAY I SHARE WITH YOU THE 7 HIGHLY EFFECTIVE STRATEGIES TO OVERCOME PROCRASTINATION. 
1. THE FIRST STEP IS CLARITY.
Getting clear on exactly what you want from every area of your life will give you the power to look past distractions that may throw you off course. It gives you a direction, a target, and will help to build a CLEAR VISION for your life.
2. FEELING LACK OF CONTROL OF YOUR LIFE?

What I often hear from women is that they feel like the events of their life are controlling them. That is one of the most destructive effects of procrastination, it makes you feel out of control. If you don't know what you want it is all too easy to jump from one task to the next.

Apart from knowing what you want YOU SHOULD DEVELOP YOUR WHY. What are the reasons why you want it? This will give you a sense of purpose and motivation that is critical for staying focused long term.
3.THE ART OF DOING WHAT YOU KNOW.

I often speak with successful women who know what they need to do to create their life the way they want it. THE CHALLENGE IS NOT WITH KNOWING WHAT TO DO, BUT IN DOING WHAT YOU KNOW. The only way you will manifest your desires is by taking action.
4. OVERCOMING THE FEAR OF FAILURE.

The reason why people procrastinate is primarily because of fear, especially FEAR OF FAILURE. By not taking action and postponing important actions you avoid the potential for failing. The only reason why you procrastinate about anything is because at some level you link more pain to taking action than to not taking action.

THE TRUTH IS THAT THESE "LINKS" ARE MOSTLY CONJURED UP BY YOUR MIND AND THE FEARS ARE NOT EVEN REAL.

When you make a task too big in your mind it will overwhelm you and it would seem too difficult and too big and you will end up procrastinating.
5. BREAK UP YOUR TASKS.

One of the most powerful strategies for overcoming procrastination is to learn how to break your tasks up into bite size pieces.

ANY TASK, NO MATTER HOW BIG, CAN BE BROKEN DOWN INTO SMALL MANAGEABLE TASKS THAT ARE EASY TO DO.

Choose a few small actions that you can take easily and build on them. After a short while you will begin to see the wonderful results you are creating in your life.
6. BE IN THE "NOW".
One of the quickest ways to overcome procrastination is to learn and utilize the power of now. WHAT CAN YOU DO TODAY?

What action can you take right now that will move you closer to your goal? Doing something, no matter how small, will immediately break your mental pattern of procrastination and put you back in control.
7. GAIN MOMENTUM.

The key is to take the first step, even if it is small it will create momentum and you will almost automatically be driven to take another step. Don't wait for everything to be perfect before you take the first step.

JUST DO IT. JUST GET IT GOING.

Often you will only know what to do next after taking that first step.

Like with any new skill you need to learn and practice it until you get great at it. Eventually it will become an automatic and you will develop the habit of taking action despite your fears and apparent limitations.

Make it a personal development quest to improve yourself or your life a little each day. Trust me if you take small steps you will make big leaps in your life.
Love,
For more info visit our website @ldvelite.com
ABOUT THE AUTHOR
RENIA M. ORR IS AN INTERNATIONAL BUSINESS STRATEGIST, SUCCESS COACH, SPEAKER, AND THE FOUNDER OF LDV ELITE.
SHE IS A SPEAKER FOR FORTUNE 500 COMPANIES, APPEARS ON NBC TV AND OTHER TELEVISION PROGRAMMING, AND IS AN ACCOMPLISHED AUTHOR.