I've been fascinated with all the scientific and spiritual processes that help us manifest our desires for close to two decades.
Working together with the best transformational coaches and spiritual teachers in the world showed me that manifesting our desires is all about who we become in the process.
It is the journey of self-growth and self-development that brings purpose and meaning to our lives.
Today, I'm sharing with you THE ART OF MANIFESTATION IN 8 STEPS.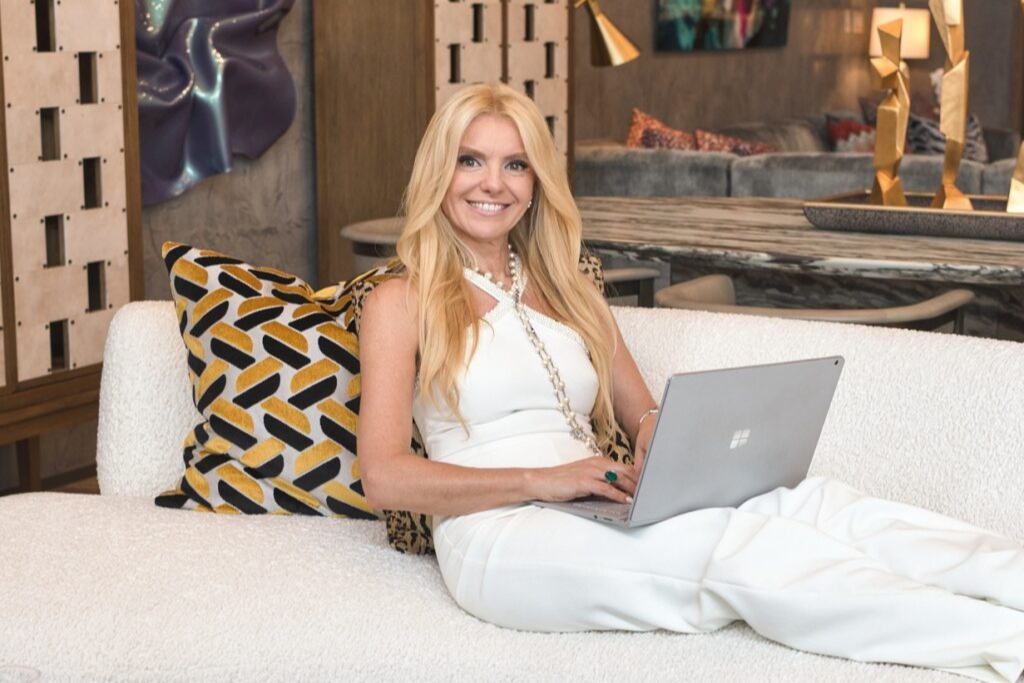 1. THE CLARITY OF WHAT YOU DESIRE ALWAYS COME FIRST.
This step always reminds me of my own journey of moving many times and living in different places. Navigational skills are not my strongest and every time I move I have a total lack of clarity of how to move from place to place.
Every time I try to get somewhere without the assistance of my car's navigation, I get lost. That is why probably my daughter gifted me my first navigation system when they just came out. Every time I turn on my navigation I feel at ease. I know that the nice voice of the British lady that I have programmed will get me where I need to be. The same is with your desires, when you know where you are going there is this sense of clarity and trust that you will get there. So too when it comes to your desires.
2. ACCEPTANCE AND TRUST.
When you go to a nice restaurant and after looking at the menu and choosing what you really want to eat you place your order, you know it is going to come out just the way you like it! You don't go to the kitchen to check on the chef to make sure your pasta is perfectly al dente. You trust that he got your order and he is working on it. The same applies to your desires; when you get clear about what you want, how you want to receive it, and how you want to feel when it happens… trust the process. God is the chef of the Universal kitchen of all your desires and he is cooking them to perfection… take your seat and enjoy your beverage!
3. POSITIVE EXPECTATIONS.
You know what happens when you put a very tiny stone into a shoe and go for a walk. It has the potential to hurt your foot to the point of bleeding. Each of your negative thoughts does the same. It robs you from the joyful walk and can seriously slow you down in getting where you want to go; in this case slow you down on your path to living your desired life. Since you have the super conscious involved in your desire process, you can relax and stay in a positive anticipation of your experience.
4. YOUR MIND AND HEART IN SYNC.
Intellectually, most of us know that we need to be positive, visualize our desires, set goals on January 1st, and recite our mantra. But I know many people who tried it and did not accomplish their desires.
The only thing they got from this experience was a new belief that "This stuff doesn't work!" Our intellect is a great thing but it is not the tool that can be used in manifesting our desires. There are too many conflicting thoughts, beliefs, and deeply ingrained multigenerational experiences that are present in your mind (a majority of them often repeat the same old patterns of thoughts and pass them from one generation to another). They have the potential to have you question how unrealistic your desires are and give you hundreds of reasons to think that "this is not going to work for you."
The tool that is essential in manifesting your desires is your feeling. If it feels good to you, commit to it. When the feeling of your desire manifested is combined with the clarity of your desires they create a shortcut to your manifestation. In short, You can't think your way to manifest your desires… you have to feel your way to them. Your mind and your heart have to be in agreement and in alignment. You can't manifest just from your mind, your mind and heart need to be in sync.
5. DON'T LIMIT THE UNLIMITED.
The truth is that all our desires come from God's desire to bring the expansion into this world through us. He planted his desires into you and as an omnipresent source of abundance he also knew the exact path to manifesting them. When we get too involved into the how, the who, and when you are limiting the greater plan he has for you by our limited point of view. Most of us humans can only create from what we have seen, heard, experienced, or know and that is our limitation. So as many spiritual teachers say, let go and let God! Or… get out of your own way… and His! Don't try to limit the unlimited.
6. THE WORK.
There is some work that you might consider that can greatly speed your process. This is the kind of work that can also help you transform your life, it is called finding alignment! What it means is finding the way to align your desires, your thoughts, the feeling of fulfillment for your desires manifested. That is your work. There are many processes that can help you in creating more alignment in your life: quieting your mind through meditation, journaling, reading inspirational books, listening to podcasts, and using the creative power of your imagination. These daily processes bring ease, balance, and bliss into your life.
7. THE ATTITUDE OF GRATITUDE.
One of the processes I love most in my spiritual repertoire of finding my own alignment with my desires are "Thank You Notes." This simple technique helps me combine clarity of my desires, high vibrational energy, visualization, and gratitude in one simple technique. A thank you note expresses gratitude for my desires that did not manifest yet in the physical world. It feels great and I can feel the high vibration flowing through me as I write my Thank You Notes… I know that I'm closer to manifesting my desires each time I write my notes.
8. CREATING YOUR OPPORTUNITIES.
Dreaming, wishing, desiring have very little power to manifest if they are not backed up by inspired action that comes from alignment. I'm talking about all the creative ideas that come to you when you feel great, when you are at ease, expecting something pleasurable, or just going for your morning walk and daydreaming. I always catch those thoughts and inspirations! They are pure gold.
This is your higher self, God speaking to you, whispering the next step you need to take to get from where you are to where you want to be. Have you ever got "the best idea ever" they usually happen when you are relaxed and receptive to receiving them? Catch each of them, write them down and put them to action and watch your life transforming in the matter of weeks.
There is a true art and power in manifesting your desires, it is a process of self-discovery, self-growth and self-development.
This energy is life-changing and life-giving! I saw it lifting women from deep depressions, transforming unloved marriages, healing health and body image problems, and bringing their lives to a state of joy, alignment, and balance. It takes a few weeks and sometimes a few days to turn your life around.
You have the power in your hands, use it wisely.
IF YOU READY TO STEP INTO THE NEXT LEVEL OF SUCCESS, FINANCIAL FREEDOM, AND LIVING YOUR TRUE PURPOSE IN 2021, REACH OUT TO ME TODAY.
Schedule your FREE CONSULTATION and let's talk about how I can support you in getting clear on your business, lifestyle, and financial objectives.
YOU DESERVE IT!
Love,
ABOUT THE AUTHOR
RENIA M. ORR IS AN INTERNATIONAL BUSINESS STRATEGIST, SUCCESS COACH, SPEAKER, AND THE FOUNDER OF LDV ELITE.
SHE IS A SPEAKER FOR FORTUNE 500 COMPANIES, APPEARS ON NBC TV AND OTHER TELEVISION PROGRAMMING, AND IS AN ACCOMPLISHED AUTHOR.