We all are looking for RESULTS, SOLUTIONS, AND AN ENJOYABLE WAY TO ACHIEVE OUR GOALS AND DESIRES.
We want to make our lives easier and we love to be impressed, taken care of, and mesmerized. That's when we say "Wow!"
In this article, I'm sharing with you WOW FACTORS, RESULTS & SOLUTIONS THAT ATTRACT IDEAL CLIENTS.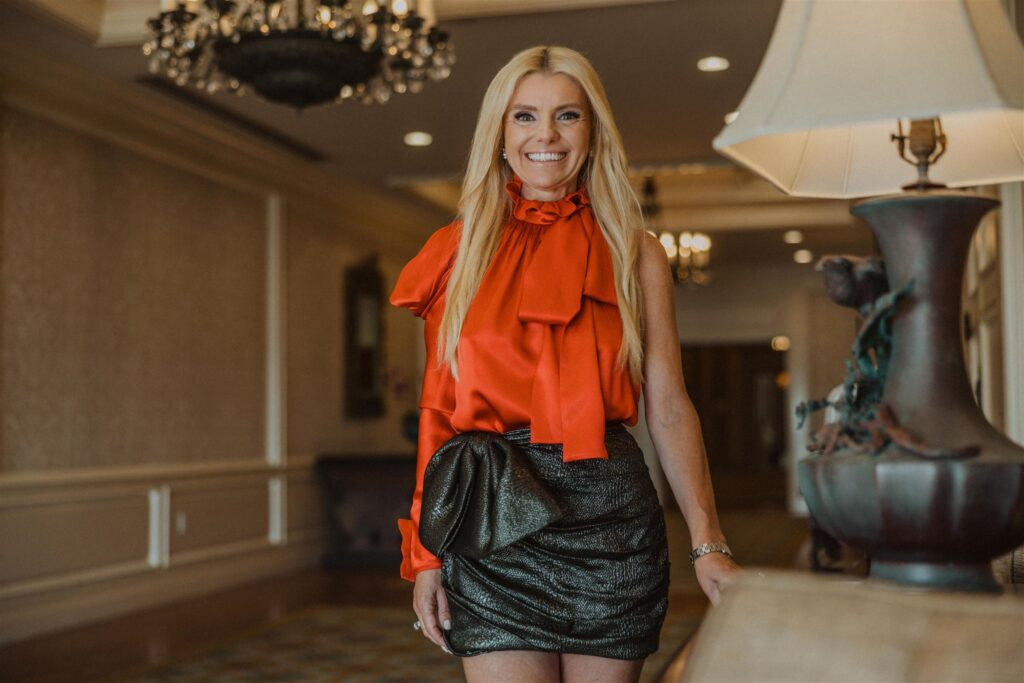 1. WHAT'S YOUR WOW FACTOR?
One of my coaches introduced me to the book "Purple Cow: Transform your Business By Being Remarkable." The book is all about how to stand out and be so remarkable that your clients can't go past your business without feeling instantly attracted.
The book description on Amazon, "Cows, after you've seen one, or two, or ten, are boring. A Purple Cow, though… now that would be something. Purple Cow describes something phenomenal, something counterintuitive and exciting and flat out unbelievable.
Every day, consumers come face to face with a lot of boring stuff—a lot of brown cows—but you can bet they won't forget a "Purple Cow."
In Purple Cow, Seth Godin urges you to put a Purple Cow into everything you build, and everything you do, to create something truly noticeable. It's a manifesto for marketers who want to help create products that are worth marketing in the first place.
TIP: Think about what is your BUSINESS WOW FACTOR? What makes your business remarkable? Make a list of your WOW factors.
2. MOTIVATORS
Have you ever thought about what motivates people to buy from you?
According to Jim Edwards and David Garfinkel, the authors of the "Ebook Secrets Exposed", there are 10 POWERFUL MOTIVATORS that impact the way people buy your products and/or services.
Make money
Save money
Save time
Avoid effort
Get more comfort
Achieve greater cleanliness
Attain fuller health
Escape physical pain
Gain praise
Be popular
Chances are that some of these motivators relate to your business.
TIP: Narrow down this list to the top motivators that inspire people to buy from you and write them down.
3. SKIP THE BORING DETAILS
I'm sure you have been at the networking event, online or in person, and heard an introduction that goes, "my name is so and so, and I'm an owner of XYZ company that has been in a market for X years, we make XYZ widgets in our facility in Podunk, and they are the best widgets around, believe me, and blah, blah, blah." You are sitting there, smiling politely and thinking, "I'm bored to tears."
You have not heard anything that will help you improve your life or business or solve any of your problems.
The mistake most small business owners do is telling people in detail about what they do instead of selling the solutions that their products or services provide.
When you make an introduction and say, "I'm an accountant" or "I'm a designer" you are talking about yourself and what you do… and not focusing on your clients.
The key is to make all your marketing client-centered, and make the message all about THEM: "I save people lots of money on their tax returns" or "I design beautiful and functional homes."
We all love to talk about ourselves but if you want to attract and work with new clients, you have to reverse the order of all your communications and start with the benefits and results that will help your audience resolve their problems.
TIP: Write one sentence that describes in a clear way (in a way that a 10 year old can understand) the benefits your clients receive from working with you.
4. FEATURES V BENEFITS
It is important to distinguish between a feature and its benefits.
An example of a car feature is its color, shape, size, cruise control, GPS, kind of tires, etc.
An example of a service or product benefit is what it does for you: it saves you money, makes you safer or more comfortable.
People generally are shopping for the benefits of a feature, not the feature itself.
Consider the benefits that you offer to your clients. Do you provide a solution that may solve a problem that your clients have been struggling with for years. Do you help your clients make money, lose weight, grow their garden, get healthy, etc.?
In my article, 4 REASONS WHY CREATING A UNIQUE BRAND WILL HELP YOU GROW YOUR BUSINESS, I wrote; you must clearly communicate not just what you do, but also (and more importantly) how your products and services will help your clients improve their life, business or relationships. Otherwise, they will make assumptions about the value of what you offer.
TIP: Create a list of the benefits that your business provides for your ideal clients. Consider how your marketing communications can focus more effectively on these benefits.
Creating true client-centered marketing is all about speaking about client-centered solutions. Most of us don't look for a long, complicated journey.
The brands that can communicate value that authentically speak about RESULTS, SOLUTIONS, AND AN ENJOYABLE WAY TO ACHIEVE OUR GOALS AND DESIRES win our hearts and loyalty.
IF YOU NEED PERSONALIZED SUPPORT TO TAKE YOUR BUSINESS TO THE NEXT LEVEL, ENJOY FINANCIAL FREEDOM, AND LIVE A LIFE OF TRUE PURPOSE CONNECT WITH ME.
SEND ME AN EMAIL AT RENIA@LDVELITE.COM AND BOOK YOUR FREE CONSULTATION TODAY.
Let's create a plan to help you build your dream business from a space of true alignment and using world-class strategies.
Sending you lots of LOVE,
ABOUT THE AUTHOR
RENIA M. ORR IS AN INTERNATIONAL BUSINESS STRATEGIST, SUCCESS COACH, SPEAKER, AND THE FOUNDER OF LDV ELITE.
SHE IS A SPEAKER FOR FORTUNE 500 COMPANIES, APPEARS ON NBC TV AND OTHER TELEVISION PROGRAMMING, AND IS AN ACCOMPLISHED AUTHOR.