You have seen and heard your favorite leaders in business talk about how easy it was for them to attract their soulmate (dream / ideal) clients. They gush about their successes and their client's successes. They share how much money they made, and how their life changed as a result.
I DON'T KNOW ABOUT YOU, BUT THERE WAS A TIME WHERE I DESIRED THAT FEELING TOO. IF I COULD ONLY ATTRACT THESE AMAZING WOMEN WHO WOULD:
Show up for every session ready and eager to learn;
Put in the work and receive exponential results;
Refer me to other soulmate clients…
BUT, WHAT DOES IT REALLY TAKE TO ATTRACT THIS IDEAL CLIENT?
I have done some very important things that shifted me from the place of desiring soulmate clients, to having them constantly reach out to me.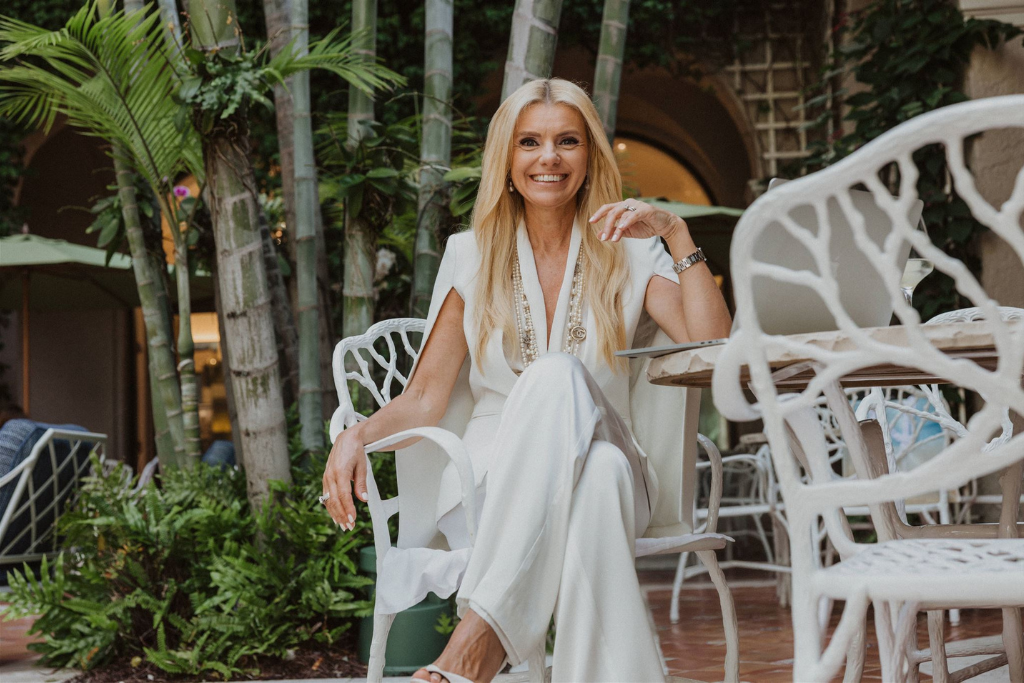 THIS WEEK I WILL SHARE WITH YOU 3 WAYS YOU, AS A SUCCESSFUL BUSINESS WOMAN, CAN ATTRACT YOUR SOULMATE CLIENTS.
BE THE FIRST EXAMPLE OF A "SOULMATE CLIENT".
There is something magical that happens when you start becoming the person you want your soulmate client to be. Early on in my career, I have always put a large amount of effort into showing up and doing the work. When I had calls with my coaches, I would be there even before our scheduled start time. I did the work and achieved the results. I had a great desire to succeed! I would progress over my peers because I was coachable. If you are not willing to invest time and money into your own development, then it would be very difficult to demand the same. This requires you to overcome your fears and invest in continuous learning.
I INVITE YOU TO WRITE OUT A LIST OF THE QUALITIES YOU DESIRE IN YOUR SOULMATE CLIENT.
List answers to these questions for example:
· In one clear, short sentence, who is my ideal client?
· What are the specific problems and needs that I can help her/him solve?
· What are the biggest goals/desires that my ideal client has?
What results can my ideal client expect from working with me?
2. SHOW UP CONSISTENTLY, PROFESSIONALLY, AND WITH GREAT ENERGY.
One of my branding Coaches taught me to show up as the client I desire to attract. Your ideal clients can come from sources you are not thinking of. The internet is crowded with thousands of professionals who are all talking about the same topic. Therefore, it is important for you to present yourself on a level that will set you apart from that crowd. It's important to ensure your lighting is clear and your surroundings designed to stop the scroll. Ensure your audio is clear. Spend time thinking about your headlines and curate content that speaks directly to your soulmate client's desires.
THERE ARE WOMEN THAT NEED YOUR BRILLIANCE, SO SHOW UP FOR THEM!
Consistency doesn't mean that you have to go live every day. Start with setting one day of the week that is comfortable for you. Set the time. Then consistently deliver. You would be amazed how this simple action will show your prospective clients that you have order and that you're a woman of structure!
3. CONSTANTLY PENETRATE NEW AUDIENCES.
When you show up in different places online, it positions you as an expert, and sets a trigger in the mind of your ideal client. Whenever they are seeking help in your area of brilliance, you will be the first person they contact or recommend. It is an excellent idea to schedule at least three interviews, training, talks or presentations each week on another expert's platform or group. This diversifies your reach and lets people know you are in demand. Be sure to reach out to each person who engaged in these sessions.
SEND THEM A PRIVATE MESSAGE AND ASK THEM IF THEY ARE INTERESTED IN A VIRTUAL COFFEE OR TEA WITH YOU. LET THE CONVERSATION START FROM THERE.
This is a great way to discover who has great potential of becoming your next ideal client.
Ideal clients can be hard to find when you do not utilize the strategies above.
It is my desire to help you to go deeper to ensure you are connected with this beautiful person.
Visit MY PAGE to book your FREE CONSULTATION so we can talk about how I can support you in getting clear on your business, lifestyle and financial objectives.
Love,
For more info visit our website @ldvelite.com
ABOUT THE AUTHOR
RENIA M. ORR IS AN INTERNATIONAL BUSINESS STRATEGIST, SUCCESS COACH, SPEAKER, AND THE FOUNDER OF LDV ELITE. SHE IS A SPEAKER FOR FORTUNE 500 COMPANIES, APPEARS ON NBC TV AND OTHER TELEVISION PROGRAMMING, AND IS AN ACCOMPLISHED AUTHOR.