Elegantly closing the sale and turning prospects into paying clients is both an art and a skill. And, it is a skill that can be learned. Like with any learnable skill, the way to master it is through consistent practice and repetition.
Many business owners are focused on promoting themselves, networking, and expanding their list of contacts but where they fail is at turning prospects into paying clients.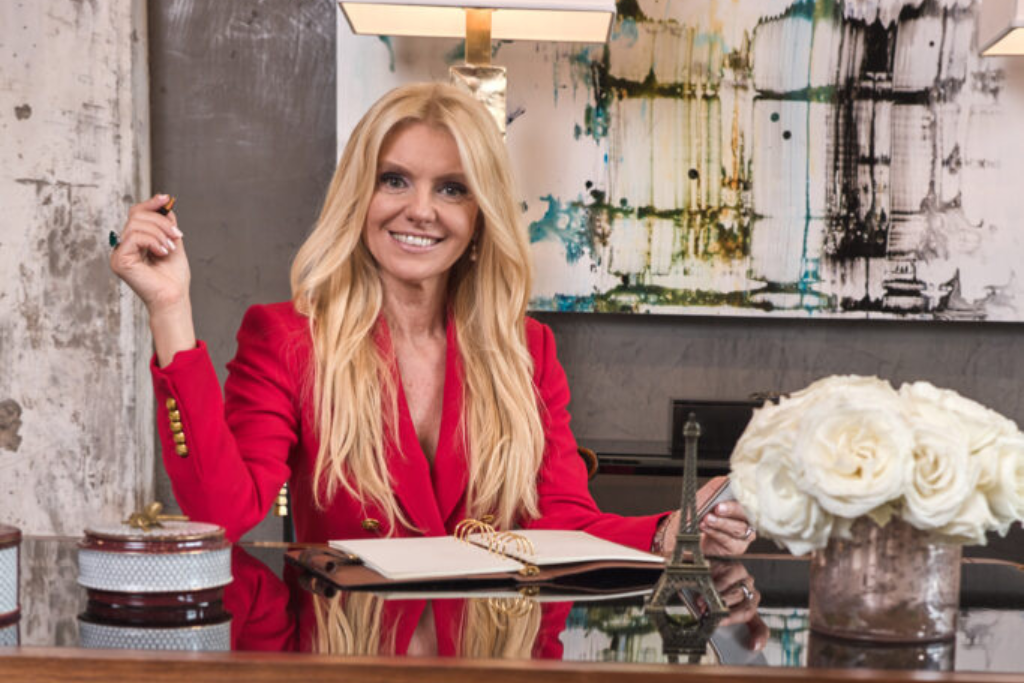 Not being able to reach close the deal can be a source of a lot of negative self-talk, lack of confidence, analysis-paralysis and frustration. It can also be a primary cause of stagnation in your business and personal growth.
In my article, HOW TO TURN YOUR PROSPECTS INTO PAYING CLIENTS, I'm sharing with you 5 simple steps + 5 tips to follow to help you masterfully close your sales.
STEP 1. HOT, WARM, COLD.
Start with the leads you have. What makes the biggest difference for my clients is when we review their existing contacts and create a hot, warm, and cold list of prospects. I always encourage my clients to come up with at least 20 names of potential hot prospects they can connect with right away. Then we sort out which ones are truly hot. This can be both fun and instructive.
Think about the prospects in terms of how ready they are to work with you. Hot prospects are the people who already met you and who've recently expressed interest in working with you in one way or another.
If you've ever heard someone saying, "I want to talk to you about what you offer", "Now is not the right time but I do want to work with you", these are the people who qualify as hot prospects and should be on top of your list.
TIP 1: Go through the contacts you made at recent events through introductions, referrals, and emails and create your hot list. Review your open proposals, unclosed deals and other correspondence as part of this process.
STEP 2. REACH OUT, FOLLOW UP, KEEP IN TOUCH.
Statistics show that 90% of success in closing sales comes from consistently reaching out, staying in touch, and following up with your potential clients.
There are several reasons that business owners fail to consistently reach out and follow up with their hot prospects:
Fear of appearing to be too pushy and salesy,
Fear of being rejected,
Fear of having to talk about money,
Fear of failure.
Don't let these fears be your downfall. Focus on positive examples you have experienced.
I'm sure you had many situations in your life and business when you've met someone who constantly stayed in communication with you, following up, reminding you about his/her services and offers and when the time was just right you finally said yes.
When you truly know that your services or products positively impact people's lives it is your responsibility to remind your clients about them. Maybe the timing is not going to be perfect the first time but if you truly believe in what you do, reach out.
Sometimes all you need to do is to consistently send a short "just checking in" note to remain on a potential client's radar screen.
TIP 2: Go through the list you've just prepared and circle 3-5 names of people that you want to reconnect with and send them a warm just checking in note. If they reply, congratulations! If they don't, it is your opportunity to practice the art of following up.
STEP 3. SET THE TONE.
If you offer services or high end products one of your goals is to see if you and your potential clients are the right fit.
As I mentioned in my article, 4 STEPS TO CONNECT WITH YOUR IDEAL CLIENTS, you don't want to work with everyone! You want to work with people who are your ideal clients, who you can help, who enjoy working with you … and, just as importantly, who you enjoy working with.
A great way to see if the prospects qualify as your ideal client is to set the tone before your initial call or meeting. You can do it by sending a simple questionnaire before you speak. As a business coach, I cherry pick my clients. Before every call I send a short, "in preparation to our call questionnaire", in addition to the time, and details of the call.
The answers allow me to be better prepared but also to see if the prospective client is the right fit for me.
TIP 3: What questions would you like to ask your prospects before you meet for a call to see if they are a good fit for you? What answers would help you make your call more efficient?
Write your question down and include them in your next email.
STEP 4. WE DON'T LIKE TO BE SOLD, WE LIKE TO BUY!
The key to successfully and gracefully turning your prospects into paying clients is to create a process that guides them to choose you.
The steps that I follow in my business to help my potential clients become my paying clients are:
PRESENCE. I'm 100% present, actively listen, ask questions, and make a lot of notes
OBJECTIONS. It is important to address objections like, time and money, even before the clients bring them up
WHAT SETS ME APART. I know my competition and I know what makes me unique
CONFIDENCE. I'm confident my offers help people make their businesses and lives better than their dreams, in many cases in a matter of weeks
One of my favorite questions to ask people who want to work with me is, "Why do you want to work with me?"
TIP 4: Start by putting yourself in their shoes and ask yourself, why should your prospects choose you? How would you help them improve or transform their lives?
STEP 5. WHEN THE TIMING IS NOT JUST PERFECT.
Not all the clients will make a decision to work with you instantly. Some people need more time to make a decision.
You should expect this and have a plan. What I've noticed is for too many people in too many cases, if the sale does not happen immediately, it does not happen at all. Often life can get in the way if you let it. Don't let it.
If your potential client says the classic, "I need time to think about it."
You can do several things:
1. Ask your prospect how much time they need
2. Schedule a follow up call within a reasonable time frame
3. Send a follow up email or letter summarizing your sales call to remind your prospect of the benefits of working with you
4. Send the potential client additional information that may help them with their decision
In any event do what you can to keep the process alive.
TIP 5: Determine the appropriate time frame for follow up calls in your business. Expect this form of follow up to be a fundamental part of your sales effort and develop a plan and process to make it most effective.
The great news is that getting a new paying client can be simple when you know how to do it. I trust that by following the 5 simple steps and 5 tips that I shared with you in my article will help you master the art of closing your sales.
In my private LDV ELITE BUSINESS MASTERY PROGRAM one of the first steps that I help my clients to master is The Art Of Closing The Sales. It is designed to help my private clients turn their prospects into paying clients and grow their business with ease.
If you need personalized support, schedule your Complimentary Strategy Session.
Let's talk how the LDV ELITE BUSINESS MASTERY PROGRAM can help you take your business to the next level, create financial freedom, and live a life of true purpose.
Sending you lots of LOVE,
ABOUT THE AUTHOR
RENIA M. ORR IS AN INTERNATIONAL BUSINESS STRATEGIST, SUCCESS COACH, SPEAKER, AND THE FOUNDER OF LDV ELITE.
SHE IS A SPEAKER FOR FORTUNE 500 COMPANIES, APPEARS ON NBC TV AND OTHER TELEVISION PROGRAMMING, AND IS AN ACCOMPLISHED AUTHOR.