Since this week is a week of love and relationships let's talk about the most important relationship in your business, your relationship with your clients.
The journey of the most iconic and successful brands in the world always starts with getting clear on who their ideal clients are.
Trust me, everything in your business will become so much easier when you take the time to connect with your own desires and decide who you dedicate your life's work to.
Crafting your ideal client persona is the ultimate holy grail of branding and marketing!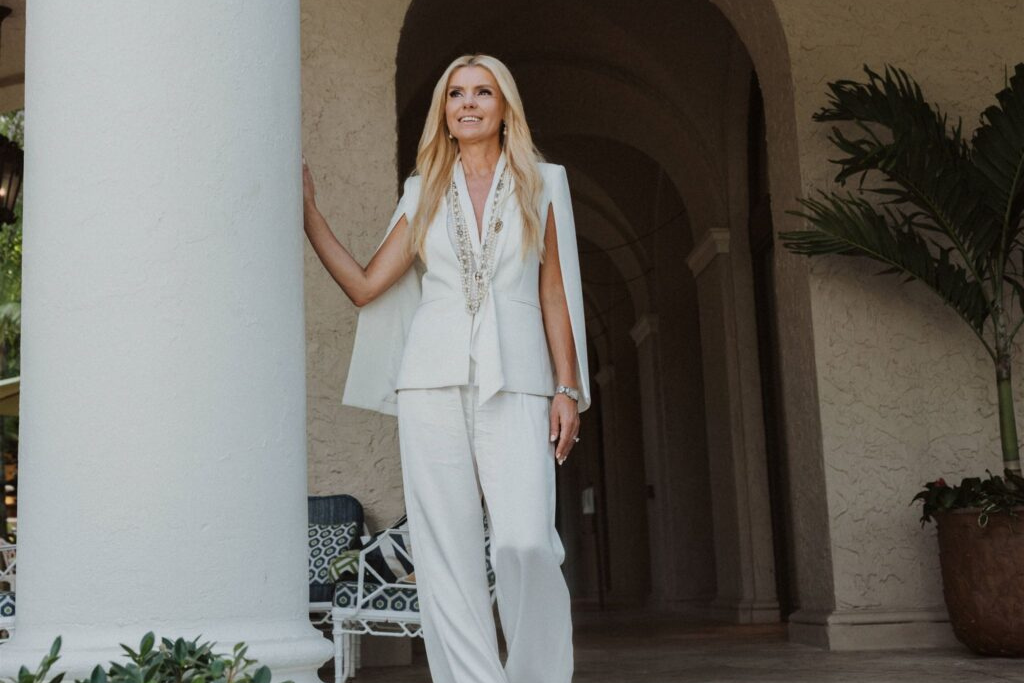 Most of your branding decisions like: your website look, feel, and content, your newsletters, blog, and social media posts, your services, offers, and pricing, will all be based on who your ideal client is.
The better you know your ideal client, the more successful you will become in attracting and working ONLY with your ideal clients.
In my article today I'm sharing with you 4 STEPS TO CONNECT WITH YOUR IDEAL CLIENTS.
1. IF YOU COULD WORK WITH ANYONE, WHO WOULD YOU DESIRE TO WORK WITH?
As the famous saying goes; "When you speak to everyone, you speak to no one."
The business is very much like dating, when it comes to attracting your soulmate, you have to become clear on who you want to become available to date… and be selective.
In business, narrowing your target market might seem counterintuitive but it actually increases your brand's exposure, makes your message clearer, and positions you as an expert in the eyes of your ideal clients.
Working on crafting your ideal client persona is like looking for your SOULMATE, you need to dive in deep and create your ideal client profile with all its attributes and personal characteristics.
When you take the time to really understand what your ideal clients want and what their pain points are, you can speak in a way that will make them feel understood, seen and heard.
2. BEFORE YOU START IDENTIFYING YOUR IDEAL CLIENT, START WITH YOURSELF
Crafting your ideal client persona is a wonderful discovery process that will help you connect with your unique talents, skills, abilities, and gifts as well as your educational background.
They are all a great starting point for identifying how you are prepared to help your clients resolve their problems and meet their goals.
Since you literally dedicate your life's work to your clients, start by getting clear on what it is that you really love and enjoy yourself.
When you do what really brings pleasure into your life, your marketing message is authentic, powerful, and it resonates with your audience.
There are a few questions that will support you in getting clear on what you love that you want to share with the world.
If anything was possible, what would I enjoy doing?
What kinds of unique talents do I have?
Who would I enjoy working with the most?
You have the freedom to choose who you want to work with. There are so many people all around the world that need your brilliance, so show up for them!
3. YOU TEACH PEOPLE HOW YOU WANT TO BE TREATED
You probably wouldn't go on a date with just anyone who asks you on one. The truth is, you don't necessarily want to work with anyone who is willing to work with you either. There are some personality types you do not want to do business with.
I invite you to write out a list of the qualities you desire in your ideal client.
I go through this process of clarifying their standards with every one of my private clients, and it is transformational. Most women never think that they actually have a choice. When they take the time to get specific on what it is that they want the ideal clients start coming from everywhere. Sometimes they feel like, where have they been all these years?
I'm sure you have had the experience of working with not so ideal clients in the past and you know how much unnecessary stress and tension that can bring into your business and personal life. That is why it is important for you to define who you want to work with.
Life is too short to settle for less than your own standards.
4. CONSTANTLY PENETRATE NEW AUDIENCES
There are close to 8 billion people on earth and even though not all of them are your ideal clients that still leaves you with a large number of potential clients.
The key is to become visible. When you show up in different places online, it positions you as an expert, and sets a trigger in the mind of your ideal client. Whenever they are seeking help in your area of brilliance, you will be the first person they contact or recommend. It is an excellent idea to schedule interviews, training, talks or presentations each week on another expert's platform or group. This diversifies your reach and lets people know you are in demand. Be sure to reach out to each person who engaged in these sessions.
One of the simplest things to do is to send the attendees a private message and ask them if they are interested in a virtual coffee or tea with you. Let the conversation start from there.
This is a great way to discover who has great potential of becoming your next ideal client.
Ideal clients are easy to find when you do not utilize the strategies above.
It is my desire to help you to go deeper to ensure you are connected with this beautiful person.
SHOW UP CONSISTENTLY, PROFESSIONALLY, AND WITH GREAT ENERGY.
IF YOU NEED PERSONALIZED SUPPORT TO AUTHENTICALLY CONNECT WITH YOUR IDEAL CLIENTS AND TAKE YOUR BUSINESS TO THE NEXT LEVEL CONNECT WITH ME.
SEND ME AN EMAIL AT [email protected] AND BOOK YOUR FREE CONSULTATION.
Let's create a plan to help you enjoy your dream business and financial freedom from a space of true alignment and using world-class strategies.
Sending you lots of LOVE,
ABOUT THE AUTHOR
RENIA M. ORR IS AN INTERNATIONAL BUSINESS STRATEGIST, SUCCESS COACH, SPEAKER, AND THE FOUNDER OF LDV ELITE.
SHE IS A SPEAKER FOR FORTUNE 500 COMPANIES, APPEARS ON NBC TV AND OTHER TELEVISION PROGRAMMING, AND IS AN ACCOMPLISHED AUTHOR.