Have you ever asked yourself how the top bloggers and influencers provide high-quality content that positions them as experts and attracts ideal clients?
They use these very effective content creation strategies!

As you probably know creating high-value content consistently can be very time-consuming.
The type of content that engages your audience and makes them respond faster to your calls to action requires a lot of creativity.
There are a few ways you can create content more easily and have the time to focus on other areas of your business.
This week, I am sharing with you five highly effective content creation strategies that the top bloggers and influencers use.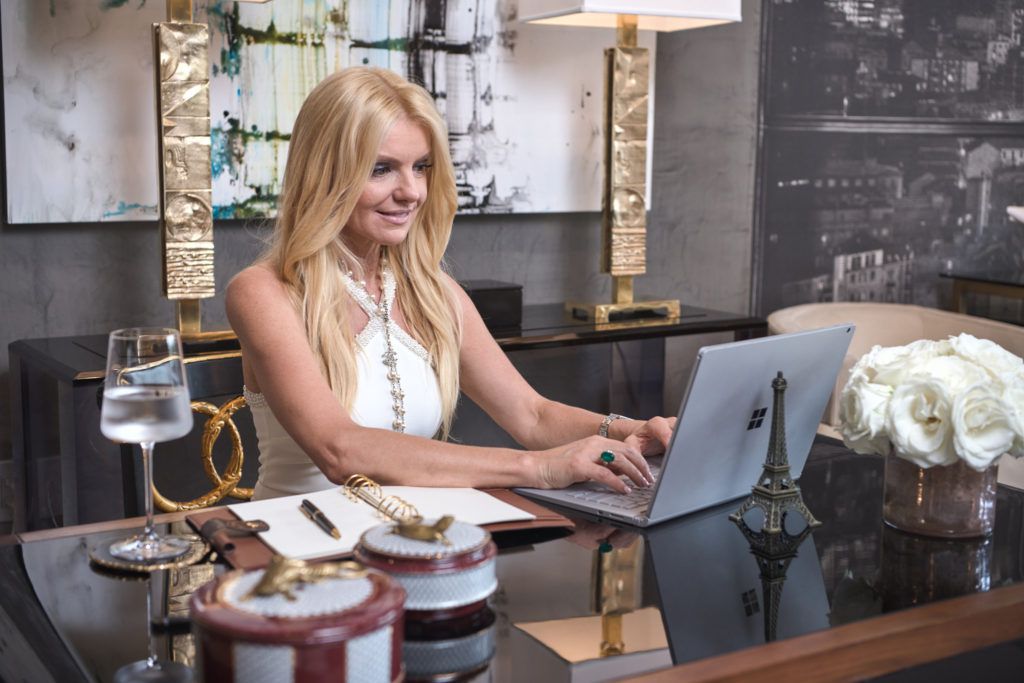 1. TURN YOUR BLOG POSTS AND YOUR ARTICLES INTO SOCIAL MEDIA POSTS.

One thing you need to know about SEO (Search Engine Optimisation) is that original Blog Posts over 600 words perform better. Longer form Blogs give you more than enough room to expand more on each topic.

FOR EXAMPLE: I am sharing 5 highly effective content creation strategies that top bloggers and influencers use. Each one of these five ways can create a week of posts and a few emails.

You can also speak about each "way" for an entire week or month! There are endless possibilities with the sub-topics that can come from one topic. After writing about your area of expertise for a while, your knowledge will increase. It will therefore become easier for you to expand on topics. Your audience will look at you as an expert and out for your content and your opinions.

2. CREATE AND REPURPOSE YOUR LEAD GENERATION ASSETS.
The current trend that every influencer knows about lead generation is to turn your expertise into lead generation assets. There are many forms of digital content that can double as a lead generation tool.

One of the simplest ways to generate leads is to create highly valuable free offers. It should speak to your ideal client immediately so that they will be happy to give you their email address. Here are a few offers you can create so they can access your repurposed content.
FOR EXAMPLE:
Ebook
Course
Contest
Free Trial
Checklist
Cheatsheet
Email series
Template
3. RE-VIVE AND RE-USE YOUR OLDER POSTS
As time moves along, there would be new trends and breakthroughs in your industry. One of the strategies you can use is to re-vive your older blog posts to reflect these changes, make them current, and re-purpose the content.
Make a note in your planner to remember to up-date a few important things.
FOR EXAMPLE:
Change your photos to make your post current
Add new content to reflect the most up-to-date information
Check the links to ensure they are functioning
Update your offers and sign-up forms
4. WRITE GUEST POSTS ON TOPICS YOU ARE AN EXPERT IN
You can elevate your position as an expert by using this strategy to write guest posts for other successful platforms. When you are highly knowledgeable on a topic, it means that you can easily speak on that topic on your platform, and on other platforms as well. It will give you the chance to capture an entirely new audience who may become intrigued by your brilliance.

FOR EXAMPLE: Make a list of those influencers you would like to approach and send them an email or private message.
Most influencers love to collaborate, and would welcome the chance to feature experts on their platforms. Your audience will see that your reach goes beyond your circle.
5. TURN YOUR CONTENT INTO AUDIENCE-ATTRACTING VIDEOS
People do business with who they know, like and trust.

The only way they will get to know you is by looking at the way you speak, teach and interact with them. The only way for you to share your energy and be truly authentic and vulnerable is through video.

According to IdeaRocketAnimation.com, "videos get 1,200% more shares than text and images combined. People love sharing content on social media and more importantly: people love sharing videos." It is the most effective way of keeping your audience engaged.
FOR EXAMPLE:
You can use your existing blog posts and articles in creating videos. Use your topics or subtopics, and share them on your Website and Social Media channels.

You too can become an influencer and position yourself as an expert in your industry by bringing value and high-quality content that attracts your ideal clients.

IF YOU NEED PERSONALIZED SUPPORT TO CREATE YOUR DREAM BUSINESS, FINANCIAL FREEDOM, AND TO LIVE YOUR TRUE PURPOSE, CONNECT WITH ME.
Let's create a plan to help you reach your business and personal goals from a space of true alignment and using world-class strategies.
Visit my WEBSITE and book your FREE CONSULTATION so we can talk about how I can support you in getting clear on your business, lifestyle and financial objectives.
Love,

For more info visit our website @ldvelite.com
ABOUT THE AUTHOR
RENIA M. ORR IS AN INTERNATIONAL BUSINESS STRATEGIST, SUCCESS COACH, SPEAKER, AND THE FOUNDER OF LDV ELITE.
SHE IS A SPEAKER FOR FORTUNE 500 COMPANIES, APPEARS ON NBC TV AND OTHER TELEVISION PROGRAMMING, AND IS AN ACCOMPLISHED AUTHOR.