Successful women entrepreneurs never stand still. Growth is connected to the very core of your being and it is a clear indication that things are going right. Anything healthy grows, and that includes your business. Yet, too many business owners spend too much of their precious energy on managing day-to-day operations and expenses instead of investing time in BIG THINKING AND PLANNING FOR GROWTH.
But there are times when your actions might move you in the wrong direction. It happens to the best of us. Be aware of that and don't settle for safety nets or comfort zones that accept limiting perceptions.
Growth calls for BIG THINKING AND PLANNING! The bigger your thinking, the faster you will reach your next level.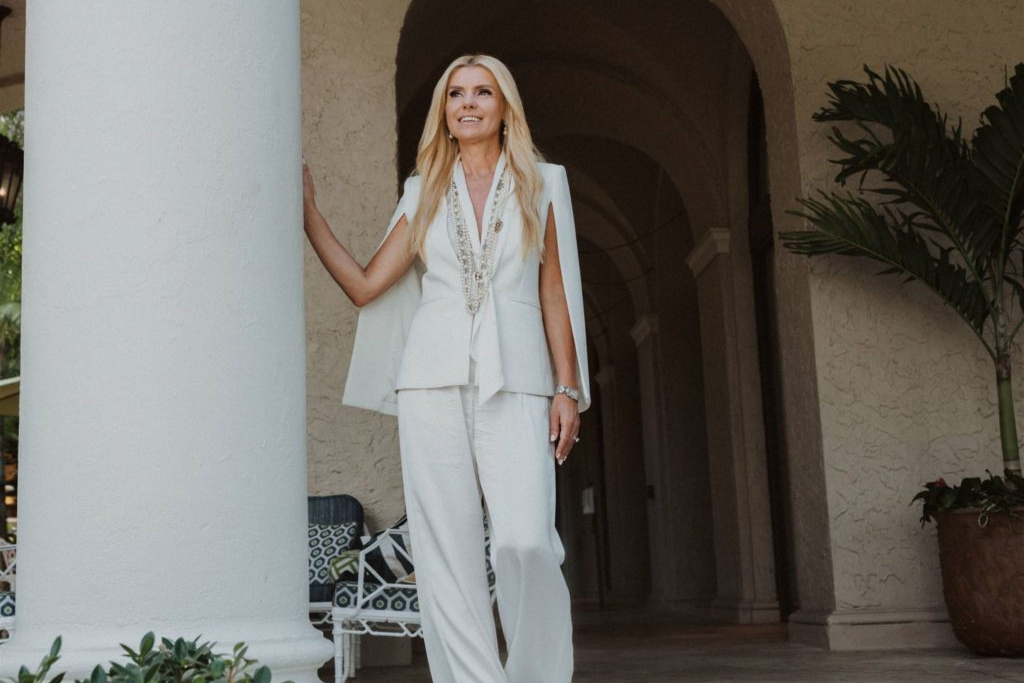 HERE ARE MY TOP FIVE WAYS TO SUPERCHARGE YOUR BUSINESS GROWTH.
1.GET COMFORTABLE WITH BEING UNCOMFORTABLE
It is so easy to get comfortable in your business and to avoid the unknown. Comfort is the opposite of growth. If your desire is to grow, I invite you to embrace the unknown and head into the open spaces of new possibilities and adventure in your business! It is only in that space you will have the room to grow. Constantly give yourself the opportunity to make decisions where you have to push the envelope.
2. FIND A MENTOR
If you are a woman on your path to success, it is important to surround yourself with high achievers and to find a mentor. A great mentor will challenge you which means she may require you to get uncomfortable and vulnerable to move forward. You should have a mentor you trust. She (or he) will allow you to communicate with the deepest part of yourself. It is only when you share what you really desire with a mentor, who has the capacity to help you grow, that you are able to supercharge that growth. I have many mentors that have special capabilities, strengths. and a strong network to help me expand my thinking and challenge myself.
3.FOCUS
How much focus are you giving to the growth of your business? Most business owners are too busy managing daily tasks and don't spend their time and energy thinking about GROWTH. The more you focus your thoughts on your desires to grow, the more energy you will direct to growth even when you feel like things are not moving as fast as you want. Focus does not mean worry. Focus means getting clear on your desire, thinking positively and blocking out all distractions.
4. EMBRACE THE NEW
Find as many new ideas and things as you can that stimulate you. New activities bring you and your own energy to wider and greater possibilities. When you move through your everyday activities you are moving through the same old way of thinking. Have you ever noticed that entering your office can immediately get you to think in a particular way? As you shift your awareness to what is new and joyful, you expand. Your breathing changes, your mind changes and your attraction moves into a higher gear. The results then are faster and more explosive.
5. PRACTICE GRATITUDE
Be grateful for where you are. Gratitude goes hand in hand with the act of giving recognition. Gratitude then extends to your team. When we recognize one another, it makes us even more appreciative and inspires the person we've thanked to give that feeling to someone else, leading to a swell in happiness, well-being, morale, energy, and engagement–all of which directly influence performance, productivity, and retention.

The mind and body are like a battery, the more you feed it higher thoughts and feeling the stronger and more powerful it will be. Use the tools given above to supercharge your growth in the remaining 2020 and beyond!
IF YOU NEED PERSONALIZED SUPPORT TO CREATE YOUR DREAM BUSINESS, FINANCIAL FREEDOM, AND TO LIVE YOUR TRUE PURPOSE, CONNECT WITH ME.
Let's create a plan to help you reach your business and personal goals from a space of true alignment and using world-class strategies.
Visit my WEBSITE and book your FREE CONSULTATION so we can talk about how I can support you in getting clear on your business, lifestyle and financial objectives.
Sending you lots of love,
For more info visit our website @ldvelite.com
ABOUT THE AUTHOR
RENIA M. ORR IS AN INTERNATIONAL BUSINESS STRATEGIST, SUCCESS COACH, SPEAKER, AND THE FOUNDER OF LDV ELITE.
SHE IS A SPEAKER FOR FORTUNE 500 COMPANIES, APPEARS ON NBC TV AND OTHER TELEVISION PROGRAMMING, AND IS AN ACCOMPLISHED AUTHOR.