We have only 60 days left until the end of the year and my question to you is, what are you ready to manifest?
Even though 2021 has been a challenging year for many of us, you still have a whole two months of activities! Shifting your energy and creating momentum that you can carry into 2022 is key.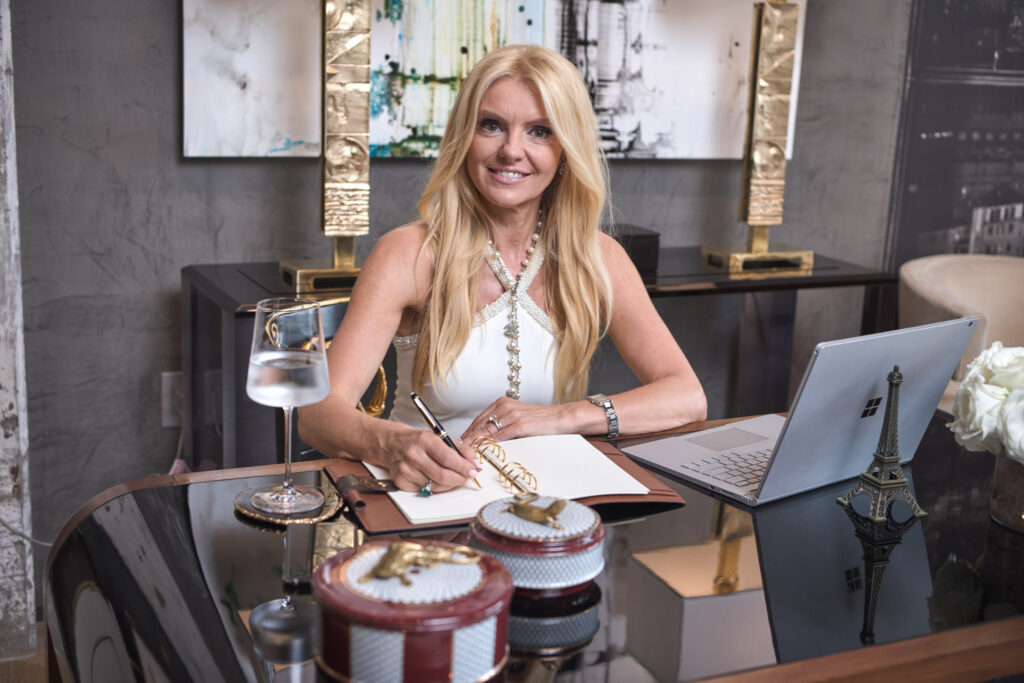 Today I want to share with you 5 WAYS TO HAVE A SUCCESSFUL END OF THE YEAR IN YOUR BUSINESS
1. REVIEW ALL YOUR OPEN DEALS AND BRING THEM TO CLOSURE
Do you procrastinate on things that you know have to be done sooner or later?
Have you suspended projects that are missing the last final item?
Do you have open business deals that require just a bit of your time?
One thing that can negatively affect every businesswomen's energy is a long list of unfinished or incomplete projects and contracts. The end of the year is that moment! You deserve that lightness and the feeling of weight off your shoulders when you check off another completed task.
Sometimes one phone call, one action, and one hour of your time is enough to CLOSE all unfinished matters.
I invite you to create a list of your open items:
contracts
deals
clients
projects
Commit yourself to bringing them to completion and closure. Completing unfinished items can create a big energetic shift in your mind and help you improve your revenue at the same time.
2. KEEP YOUR EYE ON YOUR FINANCIAL GOALS AND EVALUATE
You still have the next eight weeks to meet new clients and get closer to your financial goals. Now is the time to network, reach out to your prospects, create a new offer, and be present on your social media channels.
Reviewing your most successful ways of getting new clients will help you make decisions about investing your money and energy in the strategies and ways that can bring you the most customers.
The most important question I have for you is: do you know which places/activities bring you the most customers?
Referrals?
Speaking?
Google?
Social media?
Advertising campaigns?
Evaluate and summarize what brought you the best results in the past.
This simple step will give you ideas on what you can do to ensure that you squeeze 200 percent out of the remaining weeks of 2021 and step into 2022 with great momentum. As a result you will be able to take more strategic steps in the New Year to bring you closer to your next financial goal.
3. KNOW YOUR FINANCES – PREPARE YOUR P&L (PROFIT & LOSS)
I know that keeping an eye on the company's cash flow is perhaps the most disliked yet essential part of running a business. When you don't know your company's financial situation, you are like a child in the fog.
I encourage you to make a summary of your finances so that you know exactly where you stand.
Were you able to achieve the planned revenues?
Which months were the best?
What can you realistically do by the end of the year?
You will know which steps and strategies you and your employees implemented that brought the most significant benefits and which did not bring outstanding results.
Make sure you are current, and you know how much you will be paying in taxes…it will help you when the tax season comes. It will also help you see any expenses/investments you want to include in 2021.
4. USE THE REMAINING BUDGET WISELY UNTIL THE END OF THE YEAR – HIRE A COACH!
The end of the year is all about using your business's budget in the best possible way. Perhaps it's time to invest in some initiatives you have been deferring?
For example: your website facelift, a brand photoshoot, Facebook ads, a new brochure, or hiring a coach?
A great business coach will help you create a plan to grow your revenue, bring a fresh new perspective to your company expansion, and help you with finding balance in your work and personal life.
Here's what you can expect from working with a coach:
a totally fresh look at your company's business potential
a new revenue growth strategy
accountability, inspiration, and motivation
guidance and professional advice
new strategies for managing staff and employees
easy solutions to issues that seemed unsolvable to you
improving your well-being and balance
A business coach will help you find solutions that you haven't come up with yourself, and which may turn out to be surprisingly simple. A skilled coach will inspire and motivate you to act and be your best self.
5. FOCUS ON YOUR GOALS AND DESIRES AND KEEP YOUR MOMENTUM
As a founder and a CEO, you are the one who needs to keep an eye on the big picture.
Running a business is often jumping between solving current problems and ensuring the achievement of goals. For many businesses recently, there was more action, which could have made you forget about your desires.
I invite you to recall your company's mission and vision and the related strategy from the beginning of 2021. Your goals and desires regarding future development and the money earned are as important as facing current challenges.
Focus on your goals, keep your pace, and don't let temporary inconveniences overshadow them.
I want to congratulate you on everything you managed to achieve this year. This year was unique in many ways. You also did your best to achieve your goals and desires. I wish you that November and December are for you the best months of the year. I believe that bringing things to an end, evaluating your finances, hiring a coach, and focusing on your goals, will bring you tangible results, the fruits of which you will reap from the very beginning of 2022!
IF YOU NEED PERSONALIZED SUPPORT TO:
GROW YOUR REVENUE 40% – 100%
CREATE YOUR DREAM BUSINESS
WORK WITH THE CLIENTS WHO APPRECIATE YOU AND YOUR SERVICES
AND ENJOY FINANCIAL FREEDOM IN 2021 AND BEYOND, CONNECT WITH ME.
Let's create a plan to help you reach your business and personal goals with ease, pleasure, and from a space of true alignment.
Visit my WEBSITE and book your FREE CONSULTATION.