I have never shared that before!

I'm sitting in my new home reflecting on the past two weeks and how they turned my life upside down.

What I know is that these "unplanned gifts from the Universe" that I've experienced in my life have brought me to my knees and redirected my life… many times.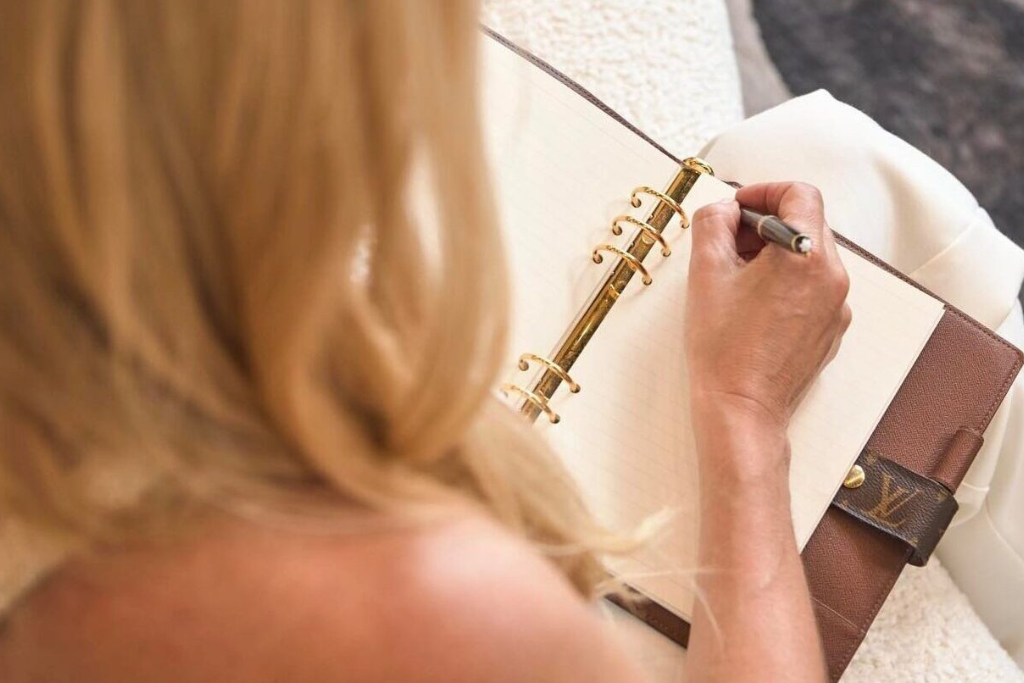 But I also know that when things don't go the way I plan, there is a hidden gift from the Universe for me to grow and realize the treasure at the end of the rainbow… if I persevere.

Two weeks ago my husband and I moved from a gorgeous apartment on the beach with stunning amenities into our brand new house that, for now, is completely EMPTY! The furniture orders are all on backorder, the closets need to be completed, and our personal stuff is in boxes everywhere.

I say to myself: "Is this really happening to me?"
I keep asking myself: "Am I living in a totally surreal reality?"

We are drinking our tea in the morning and eat our lunch and dinner on pillows placed strategically on the floor. I have not yet cooked once in my new house and I don't have the energy to exercise… and those of you who know me know that I'm a European who is super organized, have an extremely healthy lifestyle, like things to be perfect. I try to live the life of a Queen in all the best ways.

My husband is struggling as well with the situation; even though it's funny that our dog doesn't seem to mind. What does he know that we don't?

I must admit that over the past two weeks, I have had many more moments than I want to admit when I was far from being a Queen!

Have you been there?

I realized that I was behaving like an entitled, complaining, enjoying her pity party Princess who is trying to escape from her reality. I was also far away from seeing the bigger picture, strategic, intuitively guided Queen. I'm so fortunate that I'm married to a man that is a true Angel to put up with me during our joint trauma.

I thought I could figure it all out myself. My instincts told me what was happening, but sometimes you need a listening ear who is one step removed to help you sort things out. My ego was telling me, you are a coach! That's what you do every day for others! You got this! But, as they say, a doctor who treats him/herself has a fool for a patient.

But that is what most women often do… they try to figure it out themselves… and almost always feel stuck.
FIGURING IT OUT YOURSELF ALMOST NEVER WORKS, BOTH BUSINESS AND IN LIFE.

My husband, who is a senior financial executive in a national distribution business, tells me that when he has a major decision to make at work, he seeks the counsel of as many people as he can.

Why don't we?

It was going on for too long until, finally, a glimpse of Queen's wisdom struck.

I knew I needed a sounding board. It is actually quite natural and healthy. I agreed with myself that I could no longer perpetuate this situation. I called my coach! (Why did I wait so long?)

I was sitting on the floor in my workout clothes and I needed to release all the pent-up negative energy. I cried, I complained, and I behaved like a victim… A true Princess.

Once I got that out of my system I knew I had a choice to stay where I was or move forward. There was really only one real choice… to move forward. After 30 minutes of discussion with my Coach I was ready! Time to embrace the new situation and find the hidden gift the Universe has waiting for me!

I spent the remaining time sorting things through, getting clarity, and making the plan that I required to move forward. When I hung up I FELT LIKE A TON OF BRICKS FELL OFF MY SHOULDERS. I was lighter than air… I had regained my power. I knew exactly what to do, who to contact, who I needed to make appointments with, and how to take control of the situation.

TOTAL CLARITY!!!

AND I STARTED EXECUTING MY PLAN AS SOON AS I WAS OFF THE PHONE.

So, how did I go from a bitching Princess to a strategic Queen in an hour? I would be happy to explain.

WE NEED TO TALK.

I FEEL REALLY INSPIRED TO SHARE MY JOURNEY IN THE MOST INTIMATE AND AUTHENTIC WAY WITH YOU IF YOU ARE READY TO MOVE FORWARD IN YOUR BUSINESS AND LIFE AND:
STEP OUT OF FEELING OVERWHELMED, COMPLAINING, AND FOCUSING ON THINGS NOT WORKING,
GET CLEAR ON WHAT IS NOT WORKING AND WHY,
DISCOVER WHAT IT IS THAT YOU WANT IN YOUR CURRENT SITUATION,
MAKE A SIMPLE PLAN TO MOVE FORWARD!
There was really only one real choice… to move forward. After 30 minutes of discussion with my Coach, I was ready!
Time to embrace the new situation and find the hidden gift the Universe has waiting for me!
I LOOK FORWARD TO MEETING YOU
Sending you lots of LOVE,
ABOUT THE AUTHOR
RENIA M. ORR IS AN INTERNATIONAL BUSINESS STRATEGIST, SUCCESS COACH, SPEAKER, AND THE FOUNDER OF LDV ELITE.
SHE IS A SPEAKER FOR FORTUNE 500 COMPANIES, APPEARS ON NBC TV AND OTHER TELEVISION PROGRAMMING, AND IS AN ACCOMPLISHED AUTHOR.