How often is it that we women give away our power and give up on our desires to satisfy others? 
Almost every day, I speak with women who generously give all their time and energy to serve their family, friends, and employees, to the point of feeling depleted, resentful, and running on empty.
TOO OFTEN YOU ALLOW THE SLAVE GIRL TO TAKE THE FRONT SEAT IN YOUR LIFE.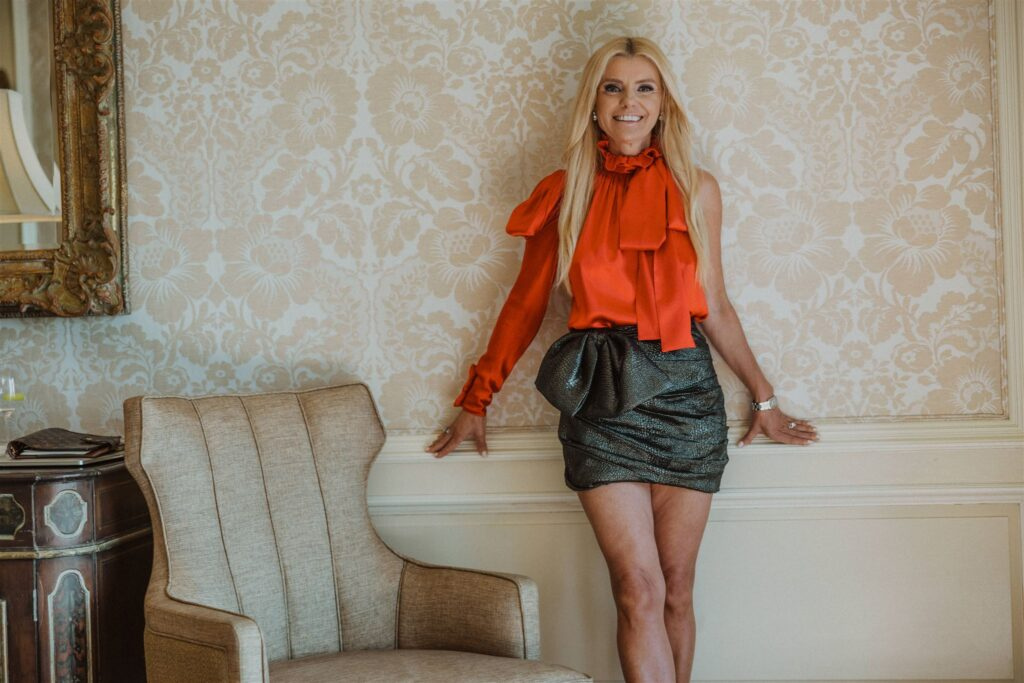 Yet, instead of speaking your truth, you squish your voice and say, "Now is not the right time to focus on what I want." "WHEN the children go to school, college, get married, WHEN I get the raise, promotion WHEN there is enough money in the bank." Usually, when you reach one WHEN… there is something else that is more important than your dreams.
So you pay for your children's tuitions, vacations, costly renovations of your home, car lease, and landscaping, even though all you want is an experience that allows you to become the best version of yourself.
And when you finally get brave enough and go for your desires or invest in something that you have dreamed about for decades, you end up feeling selfish.
THE TRUTH IS, THERE IS NOTHING SELFISH ABOUT YOUR DESIRES!
Your desires are placed in your heart by your Creator. Following your desires is saying "YES" to him and living your life filled with purpose, happiness, and bliss.
And as always, you have a choice! You can choose to be the Slave Girl trying to make everyone happy, or you can invite the Queen to step in.
I see miracles happen when a woman finally makes a decision to fire the Slave Girl and becomes a Queen.
The Queen brings clarity, strength, and a bigger vision, and she has the power to transform your Slave Girl, limiting beliefs, and take your power back.
TODAY I SHARE WITH YOU THE 4 STEPS OF HOW TO TURN THE SLAVE GIRL INTO THE QUEEN.
1. CREATE HEALTHY BOUNDARIES WITH YOURSELF AND OTHERS.
Are there boundaries that you need to set with yourself to allow time for reading, exercise, or time alone? Do you finally need to say NO to the demands of your friends and family? 
The Queen knows when YES is a true YES, and when NO means NO. Practice using your intuition to be guided in this process and remember that NO is a complete sentence.
2. LEARN TO TRUST YOUR INTUITION.
Your intuition is The Universe speaking to you. Think about the moments when you were guided by your intuition but decided not to listen to your inner voice, gave away your power to "the others who knew better" and end up making the wrong decision. Start paying attention to your feminine intuition and act on this guidance. When you reconnect with your intuition, you will have your own navigation system that helps you make the best decisions for yourself.
3. BELIEVE THAT YOU ARE WORTH IT.
Take the time to discover and reconnect with what you want. Give yourself the gift of time for journaling, reading, and vision boarding. Start being true to yourself, which may require attending a workshop or finding a coach. Start being generous with yourself, knowing that you are worthy of living a life of true purpose, abundance, and bliss.
4. FALL IN LOVE WITH YOUR DESIRES DAILY.
Anyone can create a vision board, spend an hour talking to a friend about the next dream, but it takes a Queen to take action in the direction of her dreams. Taking action requires falling in love with your desires and living your true purpose every day. That is when the wanting and wishing are transformed into BEING THE QUEEN AND LIVING YOUR DREAM LIFE!
If you need personalized support on your journey to become the Queen of your personal and professional life, send me a private message at renia@LDVElite.com.
Let's talk about how I can help you reach your goals and desires in 2020 and beyond.